New Zealand operator and Vodafone Partner Markets ally flags SAP cloud solutions migration.
Simplification and separation project rolls into second stage with sales and services overhaul next up.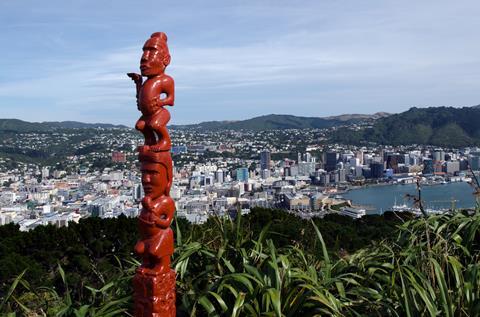 Vodafone New Zealand completed its SAP cloud solutions integration, part of an ongoing simplification and separation project initiated when the operator uncoupled from the Vodafone mothership.
The operator migrated its "complex" IT infrastructure to a local environment comprising several SAP products includingAriba, Business Technology Platform, S/4HANA Private Cloud, and SuccessFactors.
A month into operation, SAP claims it has enabled the operator to 'transform' its human resources capabilities and started to impact transactions services, which are being brought in‑house. Additional SAP modules are being rolled out incrementally, aiming for a "fully automated" human capital management suite at Vodafone NZ, according to Cy Wright, Head of Investment & Transformation.
The implementation was supported by collaboration between SAP and Vodafone NZ alongside Vodafone Group and change management partners EY and Infosys.
Vodafone NZ, which was sold by Vodafone to joint owners Brookfield Asset Management and Infratil in 2019, retains a Partner Markets relationship with its former parent. Brookfield and Infratil each hold 49.9% stakes (Vodafonewatch, #175).
Strategic alignment enables change
The project was completed eight months after initiation. The speed of the deployment was enabled by alignment among executives, claimed Wright. "The success of the project is due to the commitment of the entire business from the CEO down", he said. He went on to describe the necessity of such a transformation by calling out the issues of Vodafone Group's IT architecture. "The previous set‑up was far more complex than we needed it to be", he noted.
The migration project, one plank of a broader programme called Simplicity, aims to move Vodafone NZ away from Vodafone Group IT infrastructure. The operator aims to achieve this through IT architecture overhaul, personnel changes, back‑office cuts, and investment in commercial functions, with cost savings anticipated.
Transformation enters phase two
Last year, the modernisation project was described as "fairly challenging", given the web of technical and organisational systems the operator was entangled in (Vodafonewatch, #199).
In its most recent Annual Report for the financial year to 31 March 2022 (FY21–22), co‑owner Infratil described Vodafone NZ's simplification project as "performing well". It will move into the second phase of its transformation strategy in FY22–23. The "first drop" in this IT modernisation was said to come later in the year, with further plans for an overhaul in sales and service channels expected to follow.
Vodafone NZ's product portfolio is beginning to reflect the shift from Vodafone Group stewardship as the operator retires Group services such as Vodafone TV and virtual assistant TOBi (Vodafonewatch, #200 and #202).
The programme has also meant a review of Vodafone NZ's infrastructure assets, with a sale of its wireless assets on the cards. Infratil said the operator was "actively exploring options" regarding a passive mobile towers sale, and is looking to "engage with the market". In late‑2021, reports indicated that investment bank Barrenjoey was appointed to support asset monetisation (Vodafonewatch, #201 and #205).

Joseph Purnell is a Staff Reporter for TelcoTitans, contributing telecoms news analysis since 2019 as part of the TelcoTitans Editorial team.