Vi CTO Vishant Vora steps down leaving a vacancy.
Several changes in Germany across departments.
M-PESA gets a CTO to aid expansion.
Former VGE CEO gets board position; Cheang named Huawei security lead.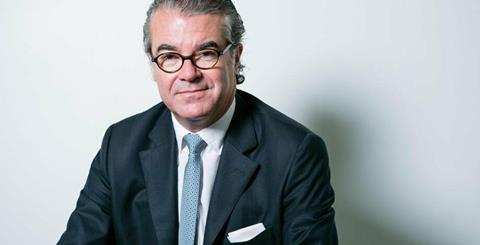 Group
Andreia Martins was appointed Head of Service Management for Vodafone Intelligent Solutions (_VOIS), Vodafone Group's shared services unit. Martins was previously Head of IT Operations for Vodafone UK and prior to that was in Brazil as Quality Director at Telefónica|Vivo.
John Wyand was named Head of Audit for Vodafone, covering UK, Ireland, and Vodafone Business. He also now sits on the global Audit Leadership team for the Group. Prior to the appointment, he was Senior Audit Manager for Legal, External Affairs & Human Resources. He joined the Group from consultancy KPMG in 2016.
Associates & JVs
Vi CTO leaves post on personal grounds; Oman preps for services debut.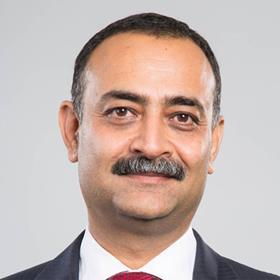 India: Bharti Infratel appointed Bimal Dayal Managing Director (MD) ahead of the proposed merger with Indus Towers. Dayal is currently also Chief Executive (CEO) and MD of Indus Towers. The merger is near complete, pending regulatory approval (Vodafonewatch, #189 and passim).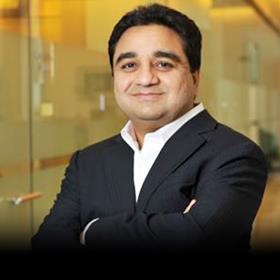 In a letter from Vi CEO Ravinder Takkar, it was announced that Vishant Vora is to step down from his position as Chief Technology Officer (CTO) at the joint venture, citing personal reasons. Vora was Vodafone Romania's CTO before moving to India in 2010 as Director of Technology for Vodafone India. He took the CTO spot when the business merged with Idea Cellular two years ago. A replacement has not yet been named.
Europe
A wave of changes at Vodafone Germany — including enterprise, legal, and marketing swaps — and Vodafone Italy appoints DNA lead.
Czech Republic: Vodafone Czech Republic's Senior Manager of TV & Fixed Development, Milan Raska, was handed a promotion to become Head of TV & Fixed Development.
Germany: Pedro de Almeida was named Head of Social Media at Vodafone Germany, a slight change in focus from his previous Head of Service Quality Improvement role, a remit which covered omnichannel marketing, including social media and messaging.
Vodafone Germany's former Director of Business Intelligence, Michael Hansen, was named Head of Business Analysis & Information Architecture.
Benedikt Heckmanns, Network Planning Portfolio Manager at Vodafone Germany, was appointed Head of the operator's so-called Fixed Network Masterplan.
Two changes emerged in Vodafone Germany's legal team: Christopher Heuer, Senior Legal Counsel, was named Senior Expert for Public Affairs; and Daniela Veltel, Legal Counsel for Major Customer Sales, was named Senior Expert and Legal Counsel for Corporate Law & Governance.
Hüseyin Ipiv was appointed Head of Supply Chain Management for Vodafone Germany's Consumer Business unit, with a focus on driving supply chain innovation in big data, blockchain, and agile working. Prior to the change, he was Head of Supply Chain Transformation.
Timo Just was named Head of Corporate Development & Mergers & Acquisitions, a slight change from his role as Senior Manager for Corporate Development.
Rodion Meyer, Head of Predictive Service at Vodafone Germany, was named Senior Partner of Development for International Wholesale, making him a key account manager for international mobile virtual network operators.
Daniel Schiffer, former Programme Manager for Vodafone Germany's corporate self-care portal FKP, was appointed Head of Online Engineering at the operator.
Margit Steinhoegl was named Head of Fulfilment Partner Management & Steering at Vodafone Germany. Prior to the switch, she was Programme Manager for Enterprise End-to-End Transformation within the operator's Enterprise Services arm.
Carsten Watermann was appointed Head of Radio Planning & Deployment for Vodafone Germany's eastern region, a slight change from his role with the same title in the north region.
Post-Merger Integration Senior Manager Stefanie Weimann, who helped oversee the Vodafone Germany-Unitymedia merger, was appointed Head of Business-to-Business (B2B) Strategy & Commercial Online.
Grandcentrix: At Vodafone Germany's Internet of Things acquisition grandcentrix (Vodafonewatch, #181), Joke Brosthaus was appointed Head of Marketing. He has joined from travel company technology provider Peakwork, where he had the same title. Also at grandcentrix, Philipp Buhl was named Head of Channel & Partner Sales. He was previously at Vodafone Business in Germany as Solution Consultant for the IoT vertical.
Italy: Marco Milantoni, Corporate Sales Area Manager for Vodafone Italy's North East region, was handed a promotion to become Head of Corporate Sales for the same region. In turn, former Head of Corporate Sales for the operator's North region, Donato di Nella, was handed a nationwide remit.
Bernadette Nubile was named Head of Marketing for Public Sector & Growth Projects at Vodafone Italy, a change in focus from her previous role as Head of Customer Acquisition.
Vodafone Italy appointed Lucrezia Schillaci Head of its in-house DNA (Digitalisation & Automation) programme. The programme aims to improve customer experience via a "radical" process simplification effort. She has joined the operator from insurance provider AXA Italia, where she was Head of Process Innovation, leading an innovation drive with emerging automation technologies at its core.
Simona Trevisi was appointed Head of Business Application Development at Vodafone Italy, a step up from her role as IT Manager for the Digital Business Transformation Programme.
Spain: José Izquierdo was appointed Legal Counsel for Technology, Regulatory & Corporate Secretariat at Vodafone Spain. He joins from Spanish law business ECIJA, where he was Associate Lawyer.
UK: Vodafone UK appointed Ruben Bell Head of Digital Demand & Capacity. He was Digital Demand & Strategy Manager, as well as Digital Portfolio Manager, prior to the switch, covering digital transformation in B2B and Business-to-Consumer.
Africa
M-PESA Africa names its inaugural CTO.
Luis Fedriani was appointed CTO at M-PESA Africa, the fledgling m-money joint venture Safaricom and Vodacom are forming from Vodafone's M-PESA assets (Vodafonewatch, #185). Prior to the move, he was Chief Information Officer (CIO) at Vodacom Tanzania. The CIO position is yet to be filled.
Carolyn Lyimo left Vodacom Tanzania and was appointed Country Manager for Tanzania at cloud communications provider Infobip. She was Manager for Wholesale & Carrier Services at the OpCo.
Alumni
Huawei UAE names former Cable & Wireless Worldwide lead its Chief Security Officer; and former VGE CEO joins the Cornami board.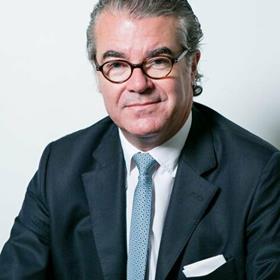 Aloysius Cheang, former Head of Security Services at 2012 Group acquisition Cable & Wireless Worldwide (C&WW), was appointed the inaugural Chief Security Officer for the United Arab Emirates at Huawei Technologies. Huawei said that in the role Cheang will play a critical role in the "conversation and investment on security" undertaken by Huawei in the region. Most recently Cheang has sat on various Boards, including the UK's Centre of Strategic Cyberspace & International Studies and the (ISC)² cybersecurity community. He left C&WW in 2010, before it became part of Vodafone.
Oman: Partner Markets member Vodafone Oman — which is preparing to debut services with Vodafone's support — appointed Katherine Farnon as Commercial Digital Experience Lead to support its launch (Vodafonewatch, #189). It marks a return to the Vodafone world for Farnon, after spending time at VodafoneZiggo as Head of Customer Experience and as Vodafone's Global Head of Design before leaving in late-2019 to found her business coaching and consultancy, Mindrest.
Former Vodafone Global Enterprise CEO Jan Geldmacher joined the Board of Directors at chip-maker Cornami. Currently Operating Partner at SoftBank Group, Geldmacher has previously been President of Sprint Business (when controlled by SoftBank), Director of Vodafone Global Enterprise, Head of Enterprise for Vodafone Germany, and CEO at BT Germany. He left Vodafone in 2016 (Vodafonewatch, #147).
Zac Summers was named Chief of Strategy at New Zealand telco 2degrees. Until 2016 he was General Manager for Consumer Marketing at former OpCo Vodafone New Zealand, having also spent time as Chief Strategy Officer at the operator. Most recently he was at Apple, where he was Carrier Manager for New Zealand.

Joseph Purnell is a Staff Reporter for TelcoTitans, contributing telecoms news analysis since 2019 as part of the TelcoTitans Editorial team.