Vodafone Smart Tech gets BizDev VP.
Australia's new telco TPG shifts its backroom.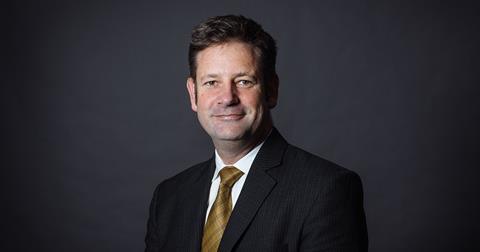 Updated 26 August 2020 with clarification regarding the Vodafone Czech Republic CIO position.
Vodafone Group
Vodafone building up team behind refreshed Smart Tech portfolio.
Vodafone Global Enterprise named Richie Cook Senior Account Director, managing a portfolio covering finance, insurance, and professional services verticals.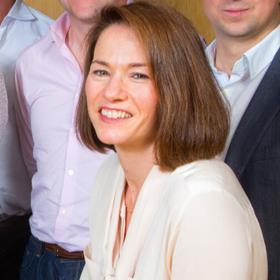 Lori Cunningham was appointed Vice-President of Digital & Business Development for Vodafone Smart Tech, Vodafone's new brand for connected-devices previously marketed within its V by Vodafone portfolio. The Curve, a small, cellular-enabled GPS tracker, was launched in July as the first new addition to the Smart Tech range.
Michelle Hargreaves was named Head of Commercial for Vodafone's Partner Markets federation, a step up from her position as Principal Commercial Manager.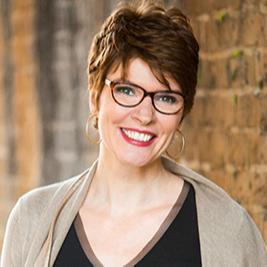 Dawn Hollingworth was appointed Vodafone's Global Head of Employer Branding & Talent Attraction. She left a similar role at Rolls-Royce, where she was Global Employer Brand Lead .
Associates & JVs
More post-merger TPG Telecom changes, and Airtel Lanka poaches Chandra from Vodafone Idea.
TPG Telecom, Vodafone's recently refashioned joint venture in Australia, appointed Mario Villanueva Head of Customer Lifecycle Management & Postpay Base Management to support the transition to a single business. He was previously Senior Manager of Performance Marketing & Customer Engagement at financial services provider Zip Co.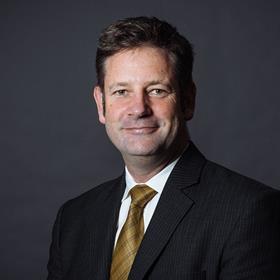 Also at the newly merged TPG Telecom, Chief Strategy Officer and Corporate Affairs Director Dan Lloyd was appointed Chair of the Australian Mobile Telecommunications Association board. He takes the seat from Telstra's Jane Van Beelen.
Farhan Aman was named Vice-President of Business Development at Vodafone Idea . Aman had been Head of Vodafone's Business Development for Global Enterprise in India since 2018. Meanwhile, the former Head of Business at Vodafone Idea Ashish Chandra was given the Chief Executive spot at Airtel Lanka. The move is a return to Airtel for Chandra, who was Head of Product Management at Bharti Airtel for three years until he left in 2000.
Europe
Another Czech CIO heads to Bahrain as Stanek follows predecessor to Batelco.
Vodafone Czech Republic's (VfCZ) chief information officer (CIO) seat saw another change as interim CIO Karel Stanek followed his predecessor to Saurabh Gupta Bahrain operator Batelco. He was named CIO at Batelco, reporting to Gupta as Chief Technology & Information Officer. Replacement Alexandr Krupnov took his place.
VfCZ brought in Zuzana Holá from Lidl Czech Republic. She has been named Head of Communication & Sustainability for the OpCo, leaving her Head of Corporate Communications position at the supermarket group.
Christian Maier, formerly Director of Customer Acquisition & Loyalty at Vodafone Germany's 2019 acquisition Unitymedia, was named Head of Integrated Media Channel Management at the OpCo. Before joining Unitymedia in 2012, Maier had spells at Telefónica Group and Telefónica Deutschland.
Vodafone Ireland (VfIr) named Robert Ducie, former Head of Enterprise Customer Delivery, Head of Care & Operations with a focus on consumer fixed services. Also at VfIr, Julie Mernagh was named Head of People Development & Operations. She joined from Irish banking group AIB where she was Head of Leadership Development.
Vodafone Italy (VfIt) gave Alessandra Pavese the new title of Head of Network Evolution & Automation, a change in focus from her previous job as Head of Engineering & Delivery for the Transmission & Transport Network. She joined VfIt from rival Telecom Italia in 2017.
Simon Cowap confirmed his departure from Vodafone UK (VfUK) after Paul Bowness took his spot as Head of Operational Readiness. Cowap leaves to join Domestic & General as Head of Outbound Sale. For the past several months Bowness was Senior Partner Manager with Vodafone's Shared Services operations in India (now within Vodafone Intelligent Solutions).
Kirsty Gaston was appointed VfUK's Head of International Tax Controversy, having joined from Sky where she was Group Tax Director.
Ryan Rubertazzi was appointed Head of Telesales & Retention at VfUK, a pivot from his role as Head of Commercial Management.
Africa
Vodacom Mozambique gets a new CFO as Chris Curtis bids adieu.
Nonni Hlongwane was appointed Executive Head of Ventures & Business Partnerships at Vodacom Group, leading the operator's search for M&A, investment, and strategic partnership opportunities in Africa's Internet of Things, cloud, and other "emergent technologies" spaces. She joined from South African manufacturer Tiger Brands, where she was Director of Mergers & Acquisitions.
Vodacom Mozambique named Beatrice Malenga Mabhena its Chief Financial Officer (CFO), stepping up from the Deputy Finance Director position. As CFO, Malenga Mabhena replaces Chris Curtis, who has not yet revealed his next move but appears to be leaving the OpCo.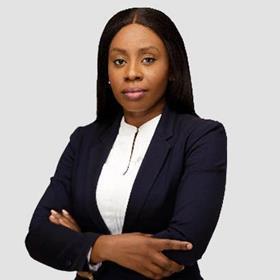 Vodacom Business Africa's Regional Sales Head for Ghana, Florence Ohene, left the Group to join IBM. She has been appointed Country General Manager for Ghana at the IT services giant. Vodacom offloaded Ghanaian business-to-business assets to Vodafone Ghana in 2019 (Vodafonewatch, #182).
Alumni
Former Vodafone executive gets high-profile position Sigfox.
Former Vodacom Democratic Republic of Congo executive Nana Dufie Addo was named Chief Operating Officer at the Ghana Investment Promotion Centre. She moves from mPharma, where she had been CFO
One-time Vodafone executive Matthew Buttery was appointed Director of Digital & eCommerce at French beverage company Pernod Ricard UK. Since leaving Vodafone in 2013 he has spent time at Sky — most recently as Head of Digital Transformation — and experience design consultancy Pierian, where he was Director of Digital Strategy & Transformation.
Ex-Vodafone Romania Chief Marketing Officer Ken Campbell was added to enterprise networking and core infrastructure provider TeraGo's Board of Directors. Since leaving Vodafone in 2007 he has held several positions at telcos across the world, including Bite Latvia, eir, Ooredoo Tunisia, and WIND Mobile in Canada.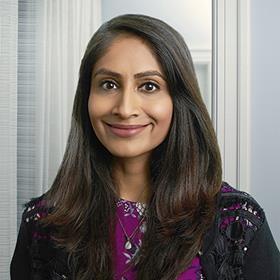 Jayna Kothary was named Chief Technology Officer at London customer relationship agency MRM. She previously spent a year as Head of Customer Retention & Sales at Vodafone UK.
Internet of Things network operator Sigfox USA appointed Hussain Suleman its new Vice-President of Sales, a change in remit from his previous title of Director of Business Development. Prior to joining Sigfox USA, Suleman was Principal Specialist for Machine-to-Machine & Vertical Industries at Vodacom.

Joseph Purnell is a Staff Reporter for TelcoTitans, contributing telecoms news analysis since 2019 as part of the TelcoTitans Editorial team.