VPC gets a Design2Cost shake-up.
David Thodey set to leave his Group board seat a year after joining.
Vodafone Turkey reshuffles its legal pack.
Far-reaching changes at Vodafone Germany keep the OpCo fresh.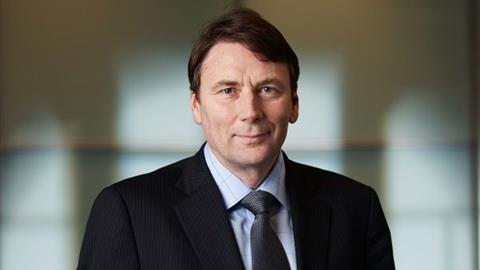 Group
Vodafone Procurement Company's Design2Cost (D2C) department got a new Head in Luca Antifora. He was previously D2C Transformation Programme Lead, and was Head of Supply Chain Management at Vodafone Qatar prior to that. Meanwhile, Govind Khandelwal was named Head of Core, Software & Transmission Technology Procurement (he was previously Head of the D2C programme).
James Eaton was appointed Head of Group Reward in a return to the Group after a year at banking group HSBC where he was Performance & Reward Manager.
Michelle Hargreaves was named Head of Commercial for Vodafone's Partner Markets organisation. She first joined Vodafone from Huawei in 2007, working across finance, enterprise, and pricing departments within the Group. Most recently, she was Principal Commercial Manager for Partner Markets.
Nitu Kaushal flagged her departure from Vodafone after six years, having most recently served as Head of Industry Digital Services for the Vodafone–IBM Global Innovation Office. She has left to join Hewlett Packard Enterprise, having been appointed General Manager for UK & Ireland, covering Hybrid Infrastructure Compute, IoT & Digital Services.
Con Marney joined Vodafone as Head of Recruiting for Group Technology, leaving his Senior Manager of Recruitment post at travel group Expedia.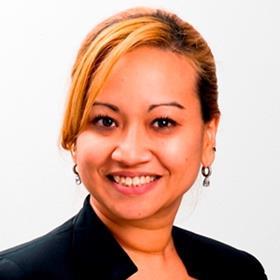 Nadya Melic was appointed Vice-President and Head of Customer Solutions for Vodafone Business' Asia-Pacific operation. She joined from cloud services provider Cloudflare, where she led Global Mobile Edge & Internet Service Provider Engagement Strategy. She has also held leadership positions at BT Global Services and Telstra over the past decade.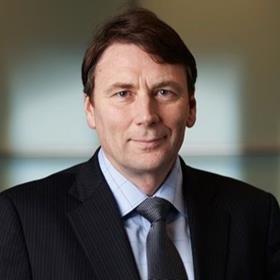 David Thodey, Vodafone Non-Executive Director, will step down from the Board of Directors just a year after taking his seat. Citing a conflict of interest, Vodafone said that it does not plan to replace Thodey, saying the "composition of the board will remain appropriate in terms of its size, independence, and diversity".
Lycamobile Group encouraged Alex Woods away from Vodafone, appointing him Director of Litigation. Vodafone is yet to announce a replacement Head of Litigation.
Africa
Vodacom Business Nigeria gets a new MD and South African tech startup poaches Vodacom for its CEO.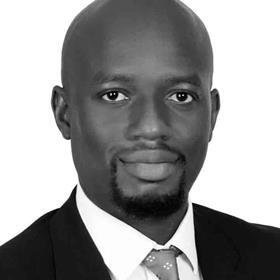 Vodacom Business Nigeria appointed Valentine Chime its new Managing Director (MD). New to Vodacom Business, Chime is also new to telco: prior to the appointment, he was Portfolio Manager at the Nigerian Aruwa Capital Management private equity company. He replaced Wale Odeyemi, who left for Vodacom Business Africa in February 2020 to become Executive Head of Strategic Marketing.
Derek Chung was named Executive Head of Vodafone Financial Services IT Strategic Projects at Vodacom South Africa (SA). He joined from African Bank, where he was Head of Infrastructure & Engineering with a focus on big data and cloud platform strategies.
Kefilwe Madingoane was named Executive Head for Digital Regulations at Vodacom SA. It marks a slight shift in focus from his previous role as Executive Head of Public Policy. Meanwhile, Mosa Thekiso was appointed Executive Head of International Legal & Regulatory, with a focus on artificial intelligence (AI), digital services, and platforms. She joined from number-two player MTN Group, where she was Senior Manager for Commercial Legal.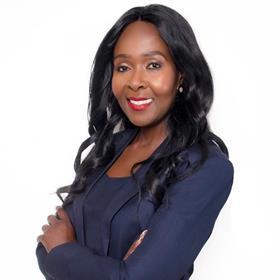 Vodacom's Chief Officer of Enterprise Sales, Mickey Mashale, left the Group to join SA digital transformation specialist Nexio as permanent Chief Executive (CEO), a position she had held on an interim basis since leaving Vodacom in March 2020. She has previously been Managing Executive for Vodafone Global Enterprise in SA.
Europe
Turkish operation gets legal switch up; Vodafone Germany sees widespread changes in inter-departmental rejig.
Tanja Dittmer, Leadership Development Manager at Vodafone Germany (VfD), was appointed Head of Business Efficiency, filling the role previously held by Tosca Dittmar and Pascal Gries. Gries, who was also Head of Organisational Strategy, moved to become Head of Human Resources (HR) People Services. Tosca Dittmar was named Transformation Strategy Manager, reporting to VfD CTO Gerhard Mack.
Michael Hippmann was named Head of User Experience & Editorial, having dropped the Chief Agile Master role he held at VfD before 2019's merger with Unitymedia.
Jan Hoffmann, Head of Home Access for VfD's consumer business, was appointed Head of Broadband Product Management.
Dominik Klarmann was appointed Director of Enterprise Finance for Vodafone Business Germany, a shift in focus from his previous title, Head of Strategy.
Helmar Krupp was appointed Head of VfD's Engineering Delivery Unit, taking leadership for network engineering and fixed access network. Previously he spent five years as Head of Solutions Management.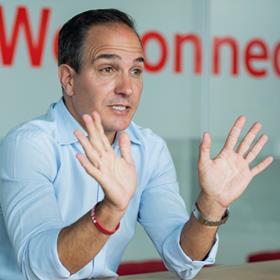 VfD named Head of External Communications Alexander Leinhos its new Director of Corporate Communications. In parallel, Olivia Patzelt was named Head of Executive & Internal Communications. She had been Director of Internal Communications at Unitymedia.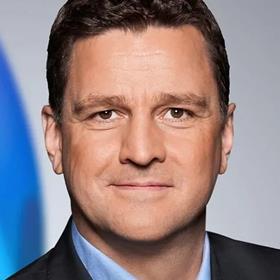 Winni Rapp, VfD Chief Integration Advisor and former Unitymedia Chief Financial Officer and CEO, announced he was "taking a break" — suggesting VfD is satisfied with the Unitymedia-Vodafone integration process so far.
Naghmeh Semsar was given the new title of Head of Division for IT Architecture at VfD. Pre-Unitymedia merger, she had been Advisor to the Chief Information Officer for IT Architecture & Transformation.
Vodafone Greece (VfGr) named Yannis Ghikas as its new Head of Small Office/Home Office (SoHo) & Small- and Medium-Size Enterprises (SME). He had previously been Head of Family & Convergence Segment at VfGr. Ghikas appears to have taken over at least some of George Tzanetakos' responsibilities. Tzanetakos, former Head of SME (covering the SoHo segment), was named VfGr's Head of Retail.
Vodafone Italy (VfIt) brought in Vodafone Head of Global IP & Internet Gianluca Ortensi as Head of International Networks Planning & Engineering.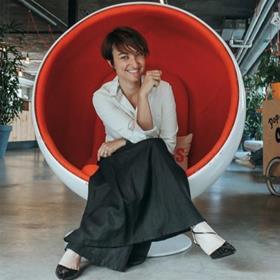 Also at VfIT, Adriana Versino was given a dual role as the new Sustainability Manager and new MD for the Vodafone Italy Foundation. She joined from recruitment group Talent Garden, where she was Chief Corporate Officer.
Seniz Gayde Ayata joined Vodafone Turkey (VfT) as Head of Big Data & AI, leaving his position as Director of Advanced Analytics at Turkish bank Yapı Kredi. Ayata replaces Cengiz Ucbenli, who has left for the same role at Group level (Vodafonewatch, #185).
VfT also welcomed Idil Iseri as Head of Compliance & Special Projects. She was previously Legal Director for The Coca-Cola Company's Caucasus and Central Asia Region, and has also spent time as Group Senior Legal Counsel for the beverage company's Turkish subsidiary. It appears that she has replaced Gokce Guler Sirin, former Head of Compliance, who left VfT in February 2020.
Ker Anderson, Head of London Area Network for Vodafone UK (VfUK), pivoted to become Head of Radio & Performance. He joined Vodafone in 2015, having previously held leadership positions at CityFibre, Telefónica UK, and T-Mobile UK (now EE).

Joseph Purnell is a Staff Reporter for TelcoTitans, contributing telecoms news analysis since 2019 as part of the TelcoTitans Editorial team.