Ongoing, multi-sided power play behind 5G rights conditions.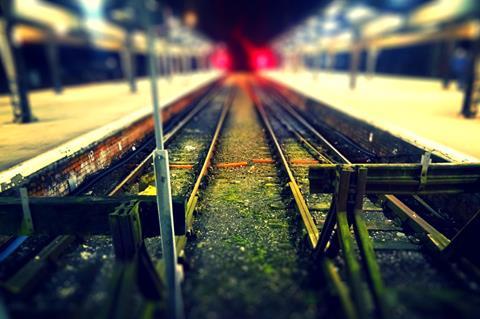 The challenges facing European operators in securing quick, plentiful spectrum resource were again highlighted as 5G rights sales were pushed back in markets including Czech Republic, Greece, and Hungary. Getting spectrum into the market remained highly political, backdropped by squabbling over competitive and financial considerations.
Vodafone Czech Republic (VfCZ) learned it will have to wait until later in 2020 to get its hands on 5G‑enabling spectrum rights in the 700MHz and 3.4GHz–3.6GHz bands, after regulator Českého Telekomunikačního Úřadu (ČTÚ) announced its "anticipated timeline" for the auction. The regulator indicated that the auction will probably start in April 2020 — three months later than anticipated when it published draft rules for the sale in June 2019, and a significant slippage from its earlier 2019 target (Vodafonewatch, #173). It expects to grant licences in July 2020. The tender is due to be announced in January 2020, with submissions invited from mid-February 2020. The ČTÚ warned that the timeline is only indicative and could change further.
Competition comes first
While the Czech regulator indicated the delay has come about because it needs more time to prepare for the tender, reports suggested it was down to concerns at European Union (EU) level about the controversial mobile network-sharing deal between VfCZ rivals T‑Mobile Czech Republic and Česka telekomunikační infrastruktura (CETIN), the infrastructure and wholesale arm of O2 Czech Republic. The suggestion is that the ČTÚ wants to ensure the situation is resolved before embarking on a 5G auction.
In 2016, following complaints from VfCZ, the European Commission (EC) began an investigation into whether the arrangement has restricted competition and stifled innovation in the Czech mobile market (Vodafonewatch, #150). In August 2019, the EC sent a statement of objections to the operators, saying its preliminary view was that the agreement restricted competition and was in breach of EU antitrust rules. CETIN and T‑Mobile immediately contested this view. Jindrich Fremuth, CEO of O2, was dismissive of reports linking the auction and network-sharing controversy. "Regarding what kind of effect this has on the 5G auction in the Czech Republic… I do not think those two things are directly related because the timing of the 5G auction or 700MHz auction, which is being prepared, is driven by … many different other factors. And I don't see this EU comment to be one of them", said Fremuth. On the subject of next steps in the EC investigation, Fremuth said O2 is in the process of preparing its response, which it is required to submit by mid‑December 2019 — presumably along with ČETIN and T-Mobile Czech Republic.
Vodafone Hungary (VfH) rival Magyar Telekom acknowledged the Nemzeti Média- és Hírközlési Hatóság (National Media and Infocommunications Authority) had scrapped its timetable for 5G spectrum concessions and had not yet published new dates. The auction, involving up to 15‑year licences in the 700MHz, 2.1GHz, 2.6GHz, and 3.6GHz bands with a five‑year extension option, was scheduled to start in October 2019 (Vodafonewatch, #180). Reasons for the delay were not confirmed, but it is possible that an appeal by cableco Digi Hungary against its exclusion from the sale is muddying the timetable. In October 2019, VfH became the first Hungarian player to release commercial 5G services, albeit only in central Budapest. It seems the OpCo was able to gain a head start over MT and other main rival Telenor Hungary by exploiting its existing 3.5GHz spectrum. VfH activated what it described as the country's first "live and permanent" 5G base station in Zalaegerszeg earlier in 2019 (Vodafonewatch, #177).
OTE Group, parent of Greek incumbent Cosmote Greece, noted the country's planned 5G spectrum auction had been deferred to 2020. No firmer timetable than that was offered, but OTE parent Deutsche Telekom indicated it expects the auction to begin in the quarter to 30 June 2020. The 3.4GHz–3.8GHz sale had been pencilled in for a 2019 start, and it appears it may now be melded with a broader sell-off encompassing 700MHz, 15000MHz, and 26GHz spectrum.
Spectrum bills in pipeline: Vodafone's near-term Europe Region spectrum agenda

Market

Bands mooted for liberalisation or renewal

Expected end
of award procedure
(some tentative and prone to slippage)

Sources: Regulators; Vodafone; and Vodafonewatch.

Czech Republic

700MHz / 3.4GHz–3.6GHz

2020

Greece

700MHz / 1500MHz / 3.4GHz–3.8GHz / 26GHz

2020

Hungary

700MHz / 2.1GHz / 2.6GHz / 3.4GHz–3.8GHz

2020

The Netherlands

700MHz / 1500MHz / 2.1GHz

2020

Portugal

700MHz / 900MHz / 1800MHz / 2.1GHz / 2.6GHz / 3.4GHz–3.8GHz

2020

Romania

700MHz / 800MHz / 1500MHz / 2.6GHz / 3.5GHz

2020

UK

700MHz / 3.6GHz–3.8GHz

2020