OpCo considers pulling out of upcoming 5G auction.
3.5GHz reserve prices a major stumbling block.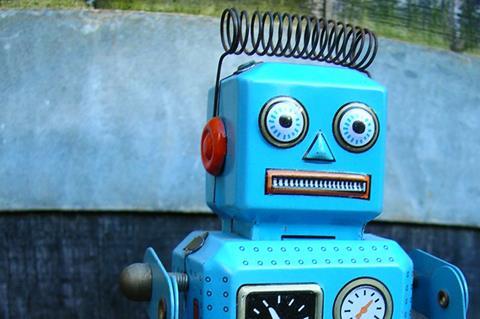 Vodafone Idea (VfI) and Bharti Airtel were reported to be mulling a boycott of India's upcoming auction of 5G-friendly frequencies, as tensions continue to simmer over pricing of licences. The operators said the Telecommunications Regulatory Authority of India (TRAI) must lower reserve prices if they are to participate.
India's Economic Times quoted a "top executive" from Airtel as saying that "it doesn't make sense for us to buy at these levels, when the ecosystem won't be developing for the next two to three years". The newspaper did not carry quotes from VfI in its report, but cited Rajiv Sharma, Co-Head of Institutional Equity Research at SBICap Securities, as saying that VfI was unlikely to bid for 5G spectrum at current base prices, "as the telco doesn't have an existing pan-India 4G network that is essential for any telco planning to spend top dollars on 5G". Balesh Sharma, Chief Executive of VfI, previously described TRAI's reserve prices as "exorbitant".
It is not clear if Reliance Jio, India's aggressively-priced newcomer – and apparently in much better financial shape than its incumbent rivals – is willing to spend on TRAI terms.
Pricey 3.5GHz
From local media reports it is difficult to determine what operators are referring to when they indicate unwillingness to play ball in an auction of 5G spectrum. If all goes to plan, India will sell rights in multiple frequency bands before the end of 2019 (700MHz, 800MHz, 1800MHz, 2.3GHz, 2.5GHz, and 3.5GHz). The 3.5GHz frequency band is likely the one they are primarily thinking about. It is widely seen as crucial for 5G rollout, although other bands up for auction can happily support the next-generation system.
3.5GHz also appears central to India's reserve-price storm.
Under TRAI's proposals, operators would have to spend at least INR 98.4bn (£1.2bn/€1.3bn) to secure a 20MHz block of 3.5GHz spectrum on a pan-India basis. The Department of Telecommunications (DoT) recently asked TRAI to lower the starting prices, but the regulator did not budge. DoT acquiesced.
According to an Economic Times report from June 2019, India's government was planning to raise an enormous INR 6trn from the multiple-band auction, which will see a total of 8600MHz of spectrum released.
Terms and conditions
India's government was reportedly looking at ways to ease the payment pain of operators. One option under consideration, according to the Business Standard, is to extend payment time from ten to 16 years. Another idea is to reduce upfront payments by 5%-10%.