Project comes with questions growing over whether VfI will live to see 5G era, however.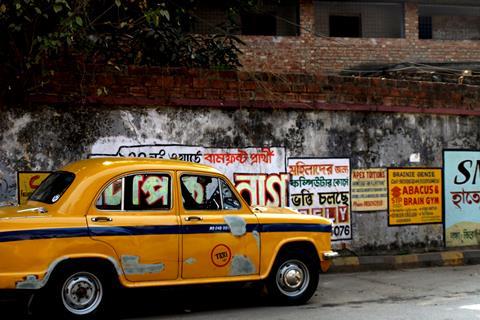 Vodafone Idea (VfI) was reported to be preparing a 5G infrastructure trial in the capital Delhi, alongside vendor quartet Ericsson, Huawei Technologies, Nokia, and ZTE.
Articles by The Economic Times and Mint said VfI had submitted an application for permission to run the tests to the Department of Telecommunications, ahead of a 15 January 2020 deadline. Rival Bharti Airtel was said to have applied to run tests in Bangalore, alongside the same four suppliers, while Reliance Jio is reportedly planning to run 5G through its paces in Mumbai, with main enabler Samsung. State Bharat Sanchar Nigam Limited is said to have allied with ZTE in an unspecified location.
The suggestion is that the operators will be able to test low-band, mid-band, and high-band (millimetre wave) frequencies under the scheme.
Supplier options kept open
VfI's planned collaboration with Huawei and ZTE suggests it continues to see the possibility of a role for Chinese vendors in future network deployment, despite the ongoing geopolitical uncertainty surrounding their place in 5G.
Both enablers have an existing position in VfI's network but the joint venture (JV) has yet to officially disclose whether they have been handed involvement in the wide-scale network reshaping programme it launched after its merger in 2018. Ericsson and Nokia, by contrast, had their spots on VfI's team confirmed in early‑2019 (Vodafonewatch, #173)
Other questions hanging over the 5G test project include how fast VfI's 5G plans are likely to develop, considering its cash flow difficulties. The JV recently revealed a broader row‑back on network rollout, to counter its financial problems, and has made repeated complaints over the timing and terms of India's upcoming, multi-band spectrum auction (Vodafonewatch, #181 and passim). The sale, scheduled to start in March 2020–April 2020, is expected to include 5G-friendly 700MHz and 3.3GHz–3.6GHz airwave rights, among numerous others — while discussions appear to be continuing over a potential late drop-in of millimetre-wave spectrum. However, both VfI and Airtel have warned they could boycott the auction.
… but are tests wishful thinking?
VfI and Airtel encountered a further blow from India's authorities as the 5G trials were firmed up. In mid-January 2020, India's Supreme Court dismissed their petitions for a review of the October 2019 ruling that handed the operators a huge bill for unpaid spectrum usage charges and licence fees (Vodafonewatch, #181).
In a stock exchange filing, VfI confirmed the dismissal of the review petition, and said it is "exploring further options, including filing of a curative petition". Airtel echoed this, saying it was "evaluating filing a curative petition" — which is described as the last constitutional remedy available to a person whose review petition has been dismissed by the Supreme Court, and essentially aims to establish if there is any entitlement to relief against the judgment. The Economic Times suggested that VfI was set to seek an extension of the dues' settlement deadline, and it was reported subsequently that both the JV and Airtel had not made payments when the mid-January 2020 deadline came up.
VfI's shares plummeted 25% on the Court rejection (although have since recovered), and there is growing commentary around the possibility of India effectively becoming a two-player-market, with VfI winding up and Airtel and Jio pressing on as the sole private operators. Credit Suisse said in a note (via Reuters) that with Vodafone and co‑parent Aditya Birla Group unwilling to provide VfI with further capital (Vodafonewatch, #181), "we see a strong possibility of Vodafone Idea going for bankruptcy". Ratings agency Fitch said VfI faced "severe liquidity stress" following the Supreme Court ruling, and warned the knock-back could have "significant repercussions for India's banking sector, as well as the country's broader economic outlook".
There is a still a hope, however, that the government will ease pressure on VfI by allowing the payments to be staggered over a number of years.