Joint venture looks to be moving cautiously to cloud.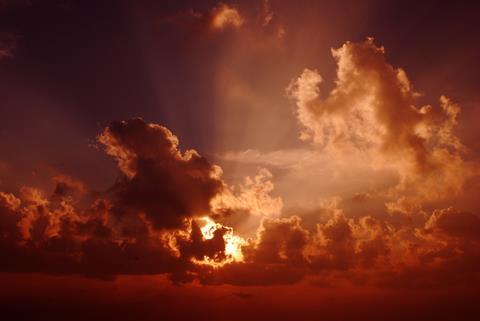 Canada‑based telecoms software player Optiva signalled further progress with the pilot of its charging engine on Vodafone Idea's (VfI) Universal Cloud.
The supplier, which first unveiled the trial in October 2019 (Vodafonewatch, #181), revealed that the charging engine is supporting more than four million active VfI subscribers — still a relative drop in the ocean against the joint venture's (JV) 304 million subscriber base — and handling more than 1,000 'transaction units' per second for online data charging.
Optiva said the pilot is designed as a "two‑step process". In the first step, the project is based on a Kubernetes‑enabled private Universal Cloud that could be expanded across the VfI footprint. If all goes to plan, the next step would be to roll out the charging engine on a public cloud platform. IBM‑owned Red Hat helped VfI deploy Universal Cloud, which is based on open standards and systems.
Danielle Royston, Chief Executive of Optiva, provided some additional colour during the supplier's latest earnings call. Describing the deployment as "not any ordinary pilot", Royston said large operators had a "natural nervousness" about public cloud deployments and tend to test solutions on their private cloud first. However, remarking that the troubled JV is "struggling for various reasons in [its] own end marketplace", she indicated that VfI would make greater operational savings by moving to the public cloud. Royston also said the pilot would run for "60, 90 days", although without specifying dates.
Vishant Vora, Chief Technology Officer at VfI, said the Optiva charging engine is "one of the first applications to be hosted" on Universal Cloud. Vora added that VfI aims to shift "100% of our IT application stack" to its private cloud.
The bigger picture
Until January 2018, Optiva operated as Redknee Solutions, which was a prominent vendor within the IT ecosystem of the former Vodafone India, together with Amdocs, IBM, and Nokia. It provided the operator with a prepaid charging system (Vodafonewatch, #151 and passim). Optiva has subsequently been brought into the VfI ecosystem as the JV seeks to become more of a digital player. As well as Red Hat, VfI has recently handed out contracts to Mavenir Systems, Nokia, and Tata Consultancy Services. Optiva is also engaged with other Group businesses such as Vodacom Tanzania (Vodafonewatch, #178). Royston indicated that Optiva began discussing a cloud‑based business support system (BSS) strategy with Vodafone India in late‑2017, before the JV was created. According to an October 2019 report from Light Reading, the VfI integration has not yet reached the BSS platforms, with the former Idea Cellular still using an incumbent charging platform from Ericsson.