Vodafone is working closely with learning disability charity Mencap, to make IoT-enabled technology more accessible.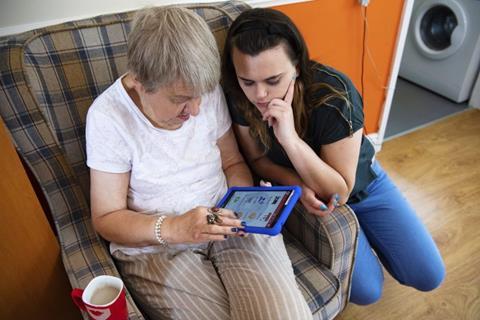 The initiative strives to provide people with learning disabilities greater independence and a better quality of life, through access to Internet of Things (IoT)-enabled technology and personalised digital services.
The Connected Living project, co-designed by Vodafone, was piloted over twelve months in Mencap's supported-living locations across Cornwall, Hampshire, Leicestershire, Nottinghamshire, Somerset, Suffolk, and Sussex. The project was launched through Vodafone Business Ventures, the social enterprise division of Vodafone Business (Vodafonewatch, #176), and focused on how to make everyday activities, such as household tasks, time planning, and socialising, easier.
A range of IoT-enabled devices were installed in Mencap supported-living homes, which were controlled by an app called Vodafone MyLife.