Latest people movements include: Durdana Achakzai, Ritesh Bhargava, Jon Buckthorpe, Louis DiCesari, Nitu Kaushal, Asif Meghani, Mark Rose, Ahu Tunc, Olatz Urroz.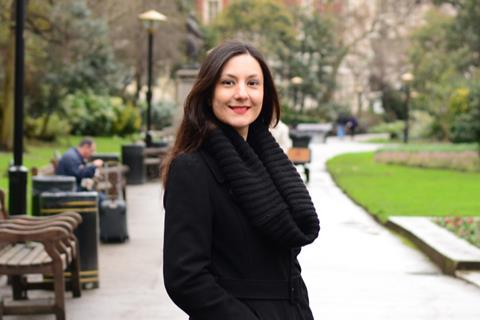 People movement highlights

Company

Executive

Activity

Details

Sources: Vodafone; various.

Group Commercial, Operations & Strategy

Durdana
Achakzai

Appointment

Vodafone appointed Durdana Achakzai Group Director of Digital, responsible for leading the operator's global digital transformation programmes.

Achakzai was previously Chief Digital Officer for Pakistan and emerging Asian markets at Norwegian telco Telenor.

Ritesh
Bhargava

New role

Ritesh Bhargava, Vice-President (VP) of Enterprise Solutions & Partnerships at Vodafone Global Enterprise (VGE), became Head of Sales & Solutions Sales for the Middle East & Africa region at Vodafone Business.

Jon
Buckthorpe

New role

Jon Buckthorpe, Head of Field Marketing at Vodafone UK (VfUK), switched to Vodafone Business as Head of Customer Engagement Marketing.

Louis
DiCesari

Departure

Louis DiCesari, Group Head of Big Data & Artificial Intelligence (AI) at Vodafone, joined American clothing vendor Levi Strauss & Co. as Global Commercial Head of Data, Analytics & AI.

Nitu
Kaushal

New role

Nitu Kaushal, Head of Internet of Things (IoT) Sales at Vodafone IoT, took up a new role as Head of Industry Digital Services within the recently formed Vodafone IBM Global Innovation Office, seemingly created off the back of the Vodafone Business strategic cloud services tie‑up with IBM announced earlier in 2019 (Vodafonewatch, #171).

Asif
Meghani

Departure

Asif Meghani, Head of Audit Change Transformations at Vodafone, left to become Head of Internal Audit at DST Systems, the advisory and operations outsourcing unit of American investment management software provider SS&C Technologies.

Mark
Rose

Departure

Mark Rose, Global Business Development Lead at Vodafone Automotive, left to become Managing Director at British vehicle tracking services supplier Tracker.

Ahu
Tunc

New role

Ahu Tunc, Head of VGE Sales for Turkey, Greece, Malta and Albania, changed regional remit to become Head of Northern Europe National Accounts at the enterprise division.

Group Finance

Olatz
Urroz

Departure

Olatz Urroz, Finance Director for Technology & Group Functions at Vodafone, left to join Amazon as VP of Finance.