Vodafone reaches into FTTH Council Europe for added political nous in Brussels.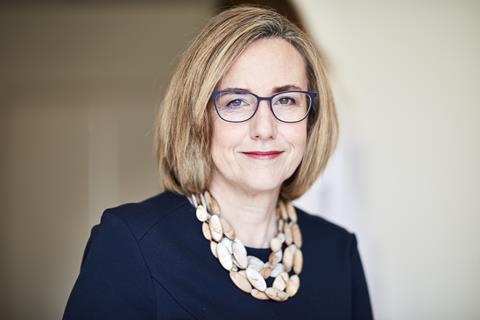 Company
Executive
Activity
Details

Board of Directors

Margherita Della Valle

Outside appointment

Vodafone Chief Financial Officer (CFO) Margherita Della Valle took on a Board of Directors role at Anglo-Dutch medical and cleaning product seller Reckitt Benckiser Group. The Italian will assume non‑executive director and Audit Committee responsibilities at Reckitt Benckiser on 1 July 2020, bringing with her "extensive experience of financial markets and digital technologies", said Chairman Chris Sinclair.

Renée James

Extension

Vodafone confirmed that Non‑Executive Director Renée James is to stay at the Group for one more year, pending shareholder approval, despite extending beyond the normal nine‑year threshold for board stints. The Group assured that James — a prominent figure in the US technology scene — remains "independent". The move is likely down to a desire to allow incoming Group Chairman Jean‑François van Boxmeer (Vodafonewatch, #186) an opportunity to influence the choice of James's successor.

Chris Bedford

Appointment

Chris Bedford was appointed Head of Programme Management at Vodafone. He joins from IT and telco recruitment service provider Project People, where he was interim Managing Director of Services. He has previously held senior positions at Ericsson, Hitachi Vantara, and Three UK.

Erzsébet Fitori

Appointment

Vodafone appointed Erzsébet Fitori, formerly Director General of the FTTH Council Europe, to head up its office in Brussels as Group Head of European Affairs & Relations. She previously held regulatory and legal roles at the European Competitive Telecommunications Association (ecta) and Telenor Hungary.

Marko Hetzel

New role

Marco Hetzel was appointed Vodafone's Head of IMS (IP Multimedia Subsystem) & 5G Core Networks, focused on delivery in eleven European countries and for Vodafone IoT.

Amit Jhinzuvadia

Appointment

Vodafone Business brought in Amit Jhinzuvadia, Amazon's Head of Product for Europe, as its new Head of Customer Acquisition. He will head a digital marketing team to drive growth in the UK's small business segment.

Sateesh Kamath

Departure

Sateesh Kamath, CFO of Safaricom, was appointed to the same role by Vodafone Business. Safaricom is yet to name a successor and Vodafone has not confirmed where Kamath's Vodafone Business predecessor Neil Smith is headed.

Nirvisha Purohit

New role

Nirvisha Purohit was named Group Head of Service Operations for Analytics & Data Services, stepping up from her previous position as Senior Service Operations Lead.

James Saunders

Departure

James Saunders, Head of Human Resources (HR) for Vodafone Business, left to become Chief People Officer at retail property group intu.