"Professional presentation" technology specialist SIGMA System Audio‑Visuell installed a shift-screen at VfD Vodafone Campus headquarters in Düsseldorf.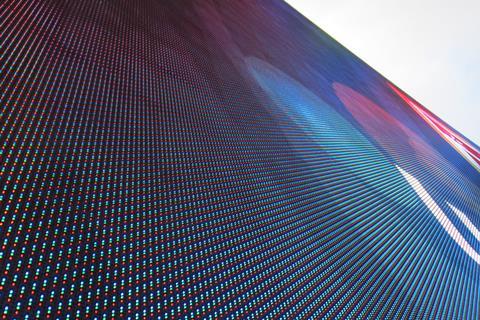 The 15‑metre screen, which incorporates a 65‑inch touch display, can be used to show augmented reality presentations and offers a way to promote the projects of Vodafone Germany and its partners. Installed on the 18th floor of the building, it can also show panoramic views of Düsseldorf, including "showcases" such as a moving e‑car or an airplane approaching Düsseldorf airport.
An IBM Watson-powered voice control system has been integrated with the screen's management platform.