Operator agrees acquisition terms with Albania's largest cableco.
Demos 5G-enabled remote car driving.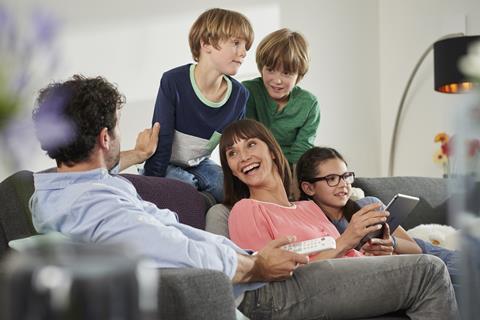 Vodafone Albania (VfA) took a leaf out of the Group's convergence playbook and agreed the acquisition of local cableco Abcom. Financial details were not disclosed, but it is a significant move for VfA. Abcom is Albania's largest cableco, passing 460,000 homes, and boasts a broadband and pay‑TV subscriber base of more than 100,000 users. That represents a fairly respectable take‑up rate in excess of 20%. The transaction is awaiting regulatory approval.
Although something of an outpost in the Group's European footprint, VfA's embrace of TV and broadband replicates OpCo convergence strategies undertaken in larger markets, such as Germany, Italy, Spain, and the UK (Vodafonewatch, passim). If the Abcom transaction is approved, VfA said it will pursue a "new strategic investment plan". The idea is to offer consumers a range of converged services and products, including bundled packages of mobile, broadband, and TV.
With an eye on politicians and regulators weighing up the merger, Achilleas Kanaris, Chief Executive of VfA, stressed the OpCo's contribution to Albania's digital economy and emphasised Vodafone was the "largest foreign investor in Albania".
The Abcom deal is the second recent M&A‑based move by VfA to bulk up its business. It picked up extra spectrum rights in 2018 through a sell-off of defunct rival Plus Communications' assets (Vodafonewatch, #161).
OpCo starts ignition on Albanian 5G
At an event attended by Prime Minister Edi Rama, VfA showcased 5G in action. In the capital city of Tirana, the OpCo demonstrated 5G-enabled remote driving of an electric car. VfA claimed it was the first operator to bring the "5G experience" to Albania.
Kanaris continued his investment mantra in earshot of Rama. "[Our] commitment is not only in the form of bringing first 5G to the country, our commitment is to step change the country's fixed network infrastructure, starting with the reached agreement to acquire Abcom and subsequent investment plan", he said.