DOCSIS 3.1 rollouts ramp up in Germany and Netherlands.
Vodafone's 1Gbps broadband offers meet or beat incumbent offers in most markets.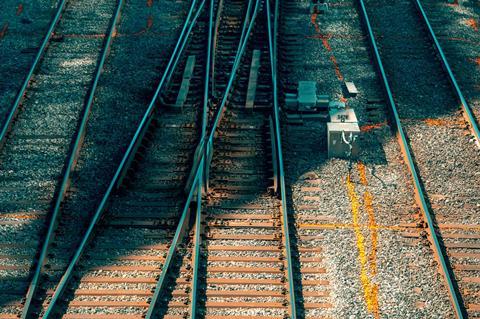 Vodafone Germany (VfD) and VodafoneZiggo (VfZ) stepped up DOCSIS 3.1 rollouts in their cable networks, in the latest country unit efforts to meet Vodafone's Group target of passing 50 million homes with Gigabit-capable connections across its European footprint by 31 March 2023.
VfD eyes next horizons
In Germany, VfD said it now covers more than 21 million homes with broadband connections offering speeds of up to 1Gbps, after recently adding 1.7 million DOCSIS 3.1 connections faster than originally planned. The latest expansion added 124 cities and towns to VfD's ultrafast broadband footprint. By Vodafonewatch's last count in June 2020, the OpCo's Gigabit network covered 18.7 million households, helped in part by the 2019 acquisition of Unitymedia (Vodafonewatch, #174, #184, and #187). VfD's goal is to pass 25 million premises with Gigabit connections by 2022.
Enabled by DOCSIS 3.1, VfD's 1Gbps Gigacable Max service is underpinned by hardware and software from existing supplier Harmonic — specifically, its CableOS network virtualisation portfolio. In announcing the deal with Harmonic (for which financial details were not disclosed), Guido Weißbrich, Director of Network Planning & Network Deployment at VfD, pointed to the solution's "software-based architecture, scalability, and efficiency", which helps to solve "critical space, power, and cost challenges" as the operator rolls out DOCSIS 3.1 across the country.
VfD also has its eye on DOCSIS 4.0, which is capable of up to 10Gbps downloads and 6Gbps uploads. The OpCo plans field tests of the new technology in the next two years, depending on when hardware prototypes become available. Broadband TV News reported that Peter Breitwieser, Head of Product Management, Cable Fixed at VfD, said the DOCSIS 4.0 trial is intended to start in 2021.
VfZ back in action on DOCSIS 3.1
In the Netherlands, VfZ resumed DOCSIS 3.1 rollouts after pausing upgrades in March 2020, so that technicians could instead focus on "major repairs" during lockdown (Vodafonewatch, #184). At the end of July 2020, the operator announced that DOCSIS 3.1 upgrades will start again in the city of Rotterdam, followed by Amsterdam, Apeldoorn, Arnhem, Eindhoven, Groningen, Nijmegen, and Wageningen. VfZ aims to offer 1Gbps connections to half of the 7.2 million premises connected to its network by the end of 2020 and to all premises on its network in the next 18 months.
Group Gigabit Goals
Across its European footprint, Vodafone has covered 31.9 million homes with Gigabit broadband connections on its own networks, which is up from 21.9 million homes in 2019, according to the operator's latest Annual Report (covering the period to 31 March 2020). The aim is to cover 50 million homes on its own networks with Gigabit speeds by 31 March 2023.
Vodafone's next-generation network (NGN) in Europe is a patchwork of cable and fibre‑to-the‑home (FTTH) connections developed over the last decade through a "build, buy, and partner" strategy (Vodafonewatch, #187). The NGN in Europe covers 136 million homes, of which 55 million are connected via the operator's own network and 31.9 million of the latter are Gigabit-capable.
A review of the latest advertised broadband offers in each of Vodafone's twelve European markets shows that Vodafone OpCos meet or beat the fastest speeds offered by the incumbents in most territories.
In Germany and Spain, Vodafone's top‑speed broadband offers of 1Gbps outpace DT's and Telefónica España's fastest offers. The markets where Vodafone's offers are slower than the incumbents are the Czech Republic, Portugal, and Romania. While this comparison does not show how widely available Gigabit-speed broadband is, it does indicate that Vodafone is holding its own against incumbent rivals in most of its European markets.
Country
Vodafone primarybroadband network
Vodafonetop speed offered *
Incumbenttop speed offered *
Vodafone vs. incumbents on fixed broadband speeds in Europe
Note: Vodafone Albania is not included because it does not yet advertise fixed broadband offers, although it recently acquired Albania's largest cable company Abcom at the end of 2019.
* As advertised by the OpCos and incumbent operators in each market.
Source: Companies.
Czech Republic

Cable

500Mbps

1Gbps

(O2 Czech Republic)

Germany

Cable

1Gbps

250Mbps

(Deutsche Telekom)

Greece

FTTH

200Mbps

200Mbps

Hungary

Cable

1Gpbs

1Gbps

Ireland

FTTH

1Gbps

1Gpbs

Italy

FTTH

1Gbps

1Gbps

Netherlands (JV)

Cable

1Gbps

1Gbps

Portugal

FTTH

500Mbps

1Gbps

Romania

Cable

500Mbps

940Mbps

Spain

Cable

1Gbps

600Mbps

UK

FTTH

900Mbps

(average download speed)

900Mbps

(average download speed)