Vodafone Europe people movements for March 2020 include new German Heads a new Romania Director.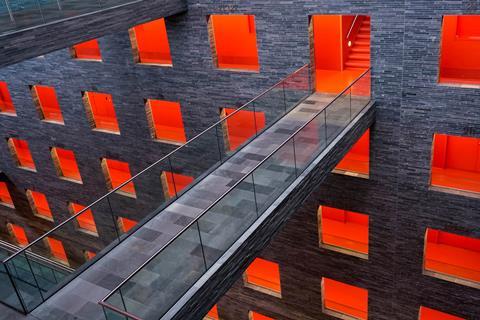 Vodafone people movements, March 2020
Company
Executive
Details
Source: Vodafone; various.

Vodafone Germany

Hendrik Baumgarten

Vodafone Germany (VfD) appointed Hendrik Baumgartner Head of Indirect Business Sales. He was previously Director of Inside B2B Sales at the OpCo.

Sebastian Redecker

Sebastian Redecker, acting Head of Network Infrastructure Management at VfD, took the role on a permanent basis. He filled the position when previous occupant Matthias Mause was appointed Head of VfD's Tower Business (Vodafonewatch, #174).

Jürgen

Umhau

Jürgen Umhau, formerly Deputy Regional Manager for South Germany at VfD, became Regional Director, B2B, for the Rhein-Main area.

Steven

Winkler

Steven Winkler was appointed Director of Business Sales for VfD's South region. He was previously Director of Enterprise, Indirect.

Vodafone Italy

Diego

Rizzi

Diego Rizzi, former Head of IT Development at Vodafone Italy (VfIt), left the OpCo to become CTO at digital advertising agency Italiaonline.

Vodafone Romania

Alexandru Antonescu

Alexandru Antonescu, previously Senior IT Manager for Corporate, Analytics & Integration at Vodafone Romania (VfR), was named Head of Digital Engineering & Integration at the OpCo.

Razvan

Dumitru

Razvan Dumitru, UPC Switzerland's Project Management Director, moved to VfR to become Director of Strategy & Business Development. The appointment comes with VfR in the process of absorbing UPC Switzerland's sister business in Romania.

Vodafone Spain

María del Mar Fernández

Portuguese fashion brand Parfois tapped Vodafone Spain's Head of Ecommerce & Customer Retention María del Mar Fernández to become its Chief Digital Officer.

Vodafone UK

Daniel

O'Sullivan

Daniel O'Sullivan was appointed Vodafone UK's (VfUK) Head of Business Intelligence (BI) Delivery, a step up from his previous role as Senior BI Manager.

Caroline

Southall

Caroline Southall, Telefónica UK's Head of Direct Sales Channels, Small–Medium Business, was appointed Head of Regional Sales at VfUK. She will lead business‑to-business (B2B) sales in what she described as "key, mid‑market accounts".