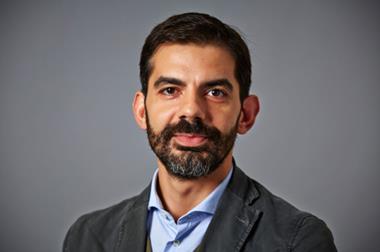 Company
Executive
Activity
Details

Italy

Andrea Pizzola

Appointment

Andrea Pizzola was appointed Head of Digital Marketing & Sales at Vodafone Italy. He joins from Italian fitness equipment manufacturer Technogym.

UK

Joe Vallely

New role

Joe Vallely, formerly Senior Manager of Broadband Propositions at Vodafone UK, was named Head of Commercial, Fixed & Convergence at the OpCo.

Greece

Nikos Koronellos

Appointment

Nikos Koronellos was named Head of HR Business Partnership at Vodafone Greece (VfGr), having left his position as Head of People & Property at Vodafone Malta. He joined VfGr in 2011, and was in Malta on a ten‑month international assignment as a member of the executive committee to oversee the sale of the Vodafone stake to foreign investors (Vodafonewatch, #185).

Paris Deligiannakis

New role

Paris Deligiannakis, previously VfGr's Head of Strategy & Wholesale, was appointed Head of Public Sector for the OpCo. He has been at VfGr for six years since joining from management consultancy McKinsey & Company.

Portugal

Ines Valadas

Appointment

Vodafone Portugal hired Ines Valadas, an executive at food retailer Sonae MC, as its new Executive Director of Consumer Business.