Vodafone UK leads government-funded 5GEM project to bring 5G networks to Ford's R&D facility.
Ericsson to provide hardware.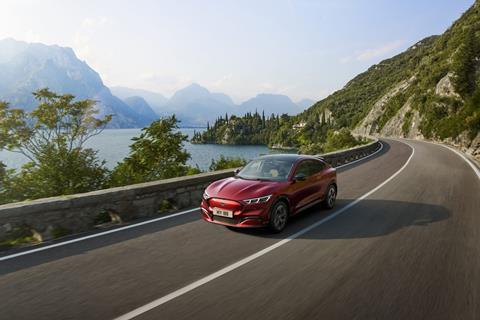 Vodafone UK will install a private 5G network at Ford Motor Co's R&D facility in Essex, claiming it will be the first 5G-enabled automotive centre in the UK. The Dunton site will be upgraded by September 2020 with part-funding from the UK government as part of its 5G Enabled Manufacture (5GEM) project. Ericsson will provide the equipment, running on Vodafone UK-owned spectrum.
The network will connect Ford's site with welding company TWI Cambridge, allowing the pair to collaborate on the manufacturing of electric batteries. The process of making a motor and battery for Ford's electric cars is said to generate 500,000 pieces of data every minute, which necessitates a 5G network.
Vodafone has grown into private networks over the past several months. While this instance is using Vodafone UK spectrum, it has also come round to the idea of supporting privately-owned networks after initially showing opposition to the so-called 'set-aside' model, wherein regulators allow private investors to purchase spectrum rights directly and avoid reliance on telco players. A whitepaper recently published by the Group criticised the model for "giving marginal potential benefits to a narrow set of stakeholders at the expense of all other 5G users". A few months after the paper's publication, Vodafone Business partnered with Lufthansa Technik to trial a private 5G network on spectrum owned by the aviation maintenance business. Vodafone Germany Chief Executive Hannes Ametsreiter said the decision was necessary to help the German economy "maintain its leading position". The UK has not yet opened up 5G spectrum rights to non-telco buyers.
Ford's 5G install is part of the 5GEM project, funded by a £65m (€72.1m) pot from the UK government's Department for Digital, Culture, Media & Sport (DCMS). The tranche, which in turn forms part of a £200m 5G Testbeds and Trials Programme, was distributed between nine R&D projects for new 5G rural and industrial use-cases. Vodafone UK leads the 5GEM project, with partners including Ford, Lancaster University, TM Forum, and TWI Cambridge. Vodafone UK is also involved in the 5G RuralDorset project, which received £4.3m — more than double that received 5GEM at £1.9m — and is led by the local Dorset Council.
5G-enabled factories are seen as a priority use-case for the network tech. In Germany, which in 2019 opted to set aside 5G-ready spectrum for private industry, the creation of campus networks for industry and innovation has been encouraged. Deutsche Telekom has jumped on the opportunity, forging partnerships in automation, augmented reality, and network hardware to support private networks for manufacturing and academia. Telefónica Deutschland has similarly partnered with Nokia to establish a 5G campus network in Berlin, adding to its existing 5G innovation hub BASECAMP. Further afield, Japanese auto-maker Toyota this week selected Nokia to deploy a 5G campus network at its manufacturing design centre in Fukuoka, utilising a private 5G network owned by Toyota and supported by systems integrator NS Solutions.