Arch Summit cancelled; Axiata continues to give Vodafone the cold shoulder; campus network deployments start to trickle through.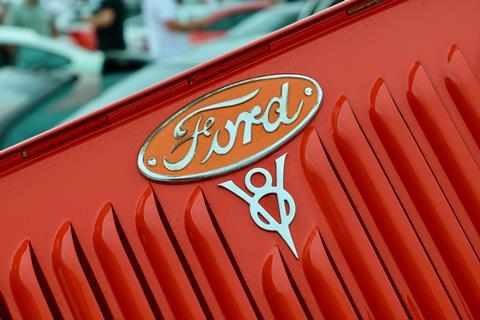 Vodafone will not hold an Arch Summit partner get-together in 2020, after cancelling the event on coronavirus concerns. The Luxembourg show, which attracts delegates from across Vodafone's global supplier ecosystem, has now been pushed back to late-October 2021, according to its website. This year's edition of the event — which traditionally features a startup contest, conference, and supplier award ceremony — was previously bumped from April to October when the first wave of the pandemic hit earlier this year. Some had expected Chief Technology Officer Johan Wibergh to use the show to unveil his next Technology 2025 strategy.
Telefónica scored a hit over Vodafone in their Partners Program versus Partner Markets match-up (Vodafonewatch, passim) by tieing with the business-to-business division of Asian operator Axiata Group. The partners are aiming to share expertise and develop integrated offerings for a range of industry verticals highlighting agriculture, energy, mining, and transport. Axiata used to be a multi-territory Partner Markets client but the relationship faded as Vodafone developed links with the Conexus Mobile Alliance in Asia-Pacific (Vodafonewatch, #148 and passim). Axiata also remains an (unenthusiastic) co-shareholder of Vodafone in struggling Indian joint venture Vodafone Idea (Vodafonewatch, #167).
Vodafone Business flagged two enterprise deployments for its fledgling mobile private network business line, both supported by Ericsson. The unit is to install a private 5G network at Ford Motor Co's R&D facility in Essex, claiming it will be the first 5G‑enabled automotive centre in the UK. The Dunton site will be upgraded by September 2020 with part‑funding from the UK government as part of its 5G Enabled Manufacture (5GEM) project. In the other engagement, Vodafone Business said it is to install a "5G ready" private network at the Easington gas facility of Centrica Storage. The new network will focus on digital transformation of Centrica's maintenance and engineering operations.
Vodafone joined Telefónica and Deutsche Telekom in connecting with Mavenir's Mobile Business Messaging Cloud, for peer‑to‑peer Rich Communication Services (RCS) interconnection. The platform is said to cover 13 countries.
Vodafone Business flagged the value of its partnership with IT operations service provider ScienceLogic. Yasmina Carrascal, Unified Communication Service Assurance Manager at Vodafone Business, said that entity uses ScienceLogic software to monitor the "core" of its unified communications platform and "connect the dots between the metrics", to support decision‑making.
Speaking on The Tech Talks Daily Podcast, David Palmer, Blockchain Lead for Internet of Things (IoT) at Vodafone Business, talked up the value of blockchain and IoT for Vodafone as an operator. IoT is a "massive opportunity" for Vodafone, he said. "Our thinking is to leverage the SIM card for IoT", adding it could store digital identities for blockchain applications. He noted, however, that the operator had employed a "cautious approach" to the technology as it gets a feel for its real‑world applications.