Vodafone continues its 5G network expansion, within bounds of spectrum availability. VodafoneZiggo could be going down the Vodafone Spain route by reining in sport TV partnerships.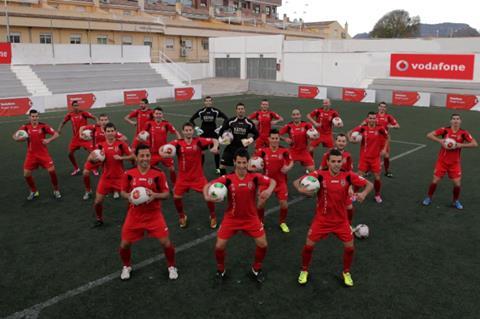 Vodafone UK (VfUK) said Devauden, a small village in Wales, now has 4G mobile coverage after becoming the first location to benefit from the Shared Rural Network (SRN) project. Through the SRN, VfUK and rivals EE, Telefónica UK, and Three UK have agreed to collaborate to bring 4G coverage to additional rural and/or transport 'not‑spots' (Vodafonewatch, #183 and #184).
VfUK teamed up with regional 5G testbed operator West Midlands 5G (WM5G) and Transport for West Midlands to develop new traffic control and transport solutions based on 5G. The move adds to two WM5G transport‑related trials: one on kerbside parking availability, with app provider AppyWay; and a security‑focused connected-tram project with infotainment provider GoMedia.
Vodafone Czech Republic could face competition from a fourth player after the country's 5G spectrum auction, due to take place later in 2020. Energy provider ČEZ indicated interest after regulator Český telekomunikační úřad (Czech Telecommunication Office) signalled plans to reserve 10MHz of the 700MHz band for a new entrant. The regulator launched a consultation on new auction rules in June 2020.
Vodafone Hungary flagged an expansion of its 5G network, with 300 base stations now activated. VfH plans to expand the 5G network further in 2020. The OpCo recently acquired 5G‑enabling spectrum in the 700MHz, 2.1GHz, and 3.6GHz bands (Vodafonewatch, #185).
VodafoneZiggo (VfZ) was invited to comment on draft guidelines from the Dutch Autoriteit Consument & Markt (Authority for Consumers & Markets) on how Dutch operators might collaborate on network-sharing. The aim is to allow operators to reduce costs without harming competition. VfZ has previously trialled sharing with KPN, which recently signalled openness to pooling resources (Vodafonewatch, #181).
VfZ extended online television service Ziggo Go to the Amazon Fire TV, Android TV, and Apple TV platforms. Ziggo Go now has more than 1.5 million active users-per-month. VfZ has been working on the application since at least 2018 (Vodafonewatch, #163).
Negotiations between VfZ and The Walt Disney Company on a new carriage agreement for the Fox Sports channel, which shows live Dutch Eredivisie football matches, apparently reached deadlock over costs. Broadband TV News said the new agreement would have seen costs for VfZ rise by 300%. VfZ is said to have about 300,000 Fox Sports subscribers. If an agreement is not reached, the channel could go dark from August 2020.