STC reportedly completes its due diligence.
Potential deal still muddied by questions over 45% stake held by Telecom Egypt.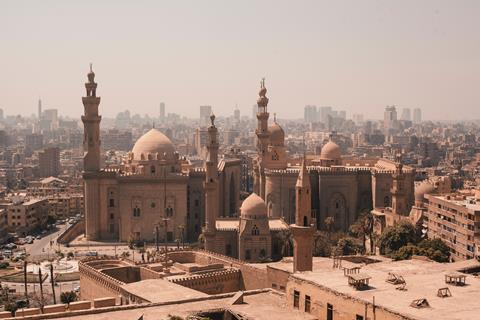 Saudi Telecom Company (STC) is said to have made some progress on the potential acquisition of Vodafone Group's 55% stake in Vodafone Egypt, with reports indicating that the Saudi operator completed the due-diligence process at the end of June.
According to regional news agency MENAFN, the figures are to be reviewed by STC financial advisers before an offer is submitted to the Group by the deadline of 15 July 2020. Vodafone will then have the option of approving or rejecting the bid, or entering a new round of negotiations.
Vodafone had originally hoped to complete the deal by 30 June 2020, but in April STC said it had been forced to extend its memorandum of understanding with the Group by 90 days. The operator blamed "logistical challenges caused by the COVID-19 pandemic", although a Bloomberg report had suggested STC needed more time to assess and raise finance for the deal (Vodafonewatch, #182, #183, and #185).
The Maswary news site said STC could just as easily announce a further extension of the due-diligence period by one to two months, in part to give its financial advisers more time to study the figures. It was also suggested that STC might want a more extended period to study the global market situation and any changes in consumer telecoms spending habits in the wake of the pandemic.
Waters still muddied by Telecom Egypt stake
Vodafone originally signed the provisional $2.4bn (£1.9bn/€2.1bn) deal to sell its 55% stake in the Egyptian OpCo to STC in January 2020. The move formed part of the Group's M&A push to raise cash and tighten focus on core European and African markets.
The minority stake held by Telecom Egypt in Vodafone Egypt remains the elephant in the room. STC has been told by Egypt's Financial Regulatory Authority that it must offer to buy Telecom Egypt's 45% stake, under the provisions of a 1992 law requiring a mandatory tender for any outstanding shares. However, STC apparently continues to insist that it is not willing to buy the outstanding 45% stake.
It's also not clear what actions Telecom Egypt might take. In the event Vodafone chooses to sell up, the incumbent operator apparently holds the right of pre-emption to acquire shares in Vodafone Egypt it does not already own..
According to Maswary, Telecom Egypt's board of directors appointed investment banks Citibank and Hermes and law firm Al-Tamimi & Company to study all of the options available with regard to the 45% stake. It's not clear how long this study is expected to last.