Rival O2 remains vexed by how Ofcom has structured mid‑band licence sell‑off.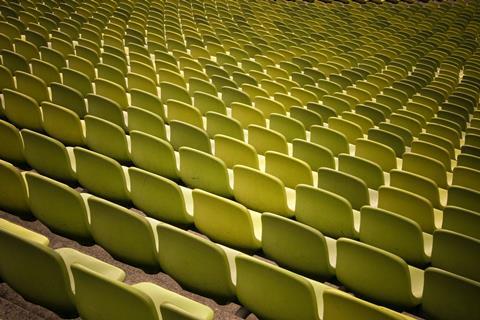 Vodafone UK (VfUK) faced more uncertainty over the UK's auction of frequencies in the 700MHz and 3.6GHz–3.8GHz bands, planned for later in 2020 but potentially set for a major delay. Rival Telefónica UK (O2 UK) was said to have warned regulator Ofcom that it intends to legally challenge the auction rules over long‑cited concerns about mid‑band spectrum fragmentation (Vodafonewatch, #185 and passim).
Ofcom made it clear when it published the final rules for the auction that it had no intention of intervening to guarantee spectrum contiguity for all operators. However, O2 UK and VfUK are both reportedly continuing to warn that this approach will harm competition, and push for changes. It seems that O2 UK subsequently made use of a "letter before claim" to raise concerns that were not resolved during Ofcom's previous consultations.
VfUK debuted 5G in 2019, ostensibly using 3.4GHz–3.6GHz airwave rights secured in Ofcom's last spectrum auction, held during 2018 (Vodafonewatch, #164). The current dispute concerns how operator allocations will end up looking across both that 3.4GHz–3.6GHz range and the 3.6GHz–3.8GHz frequencies set to be auctioned by Ofcom in 2020 or 2021. As currently envisaged, the coming sale will be split into an initial, "principal stage" where operators bid for 'frequency-generic' lots, and an "assignment stage" where the intention is that they thrash out assignment of specific airwave slots between themselves, with a level of Ofcom oversight. O2 UK and VfUK have both previously warned this process plays into the hands of fourth player Three UK, which comes into the pending sell‑off in an especially well equipped state in terms of existing mid-band rights, because of canny acquisitions in the past.
Objections add to timeframe doubts
The UK auction has not been postponed as such, given that Ofcom had not set a firm start date — but the regulator has paused much of its consultation work in view of the pandemic, and the auction will take place later than originally planned. A Financial Times report in early‑May 2020 quoted one source as saying that a legal dispute could further delay the sale by up to 18 months.
An earlier report in The Sunday Telegraph suggested Vodafone has called on the government to scrap the auction because of the pandemic — and instead allocate the spectrum fairly among the four UK operators at the reserve price of £1bn (€1.1bn). The Group apparently outlined its proposals in a letter written to Oliver Dowden, the UK Culture Secretary, and industry rivals (Vodafonewatch, #185).
In Ofcom's Plan of Work 2020/21, it is notable that it has assigned 2020–2021 as the 'milestone' for the planned 5G auction. The regulator more recently acknowledged that it would not be in a position to begin the auction process until November 2020, at the earliest. While launching a consultation on the reliability of the technical modelling used for structuring the auction, Ofcom said a late‑2020 commencement is the best that could be hoped for, as it assesses the way it can orchestrate a secure and resilient auction while protecting the "personal safety" of participants, and guaranteeing the integrity of the process. The consultation on the assumptions included in the modelling, particularly around whether it is technically feasible to support a wide range of 5G services with holdings of spectrum smaller than 80MHz, may be intended to help head off the legal action threatened by the operators.
As is the case in a number of European markets, the pandemic has also delayed efforts to clear digital television services from the 700MHz band in order to release the spectrum for mobile data. Ofcom said the final two 700MHz clearance events, originally scheduled for April 2020, have now been postponed. "As a result, the 700MHz clearance programme will now be paused until restrictions due to the coronavirus are relaxed", the regulator said.
Nick Blades, Director of Regulation, Competition and Data Policy at Telefónica Group, said Spain and the UK had both highlighted they will have problems clearing the 700MHz band because of the pandemic (Telefónicawatch, #142). "In those circumstances, we have to think very carefully about whether it's worth running an auction", Blades said during an online session of the Spectrum Connectivity & COVID‑19 event in late‑April 2020. He further noted that there is no point in having an auction if spectrum is not available, putting people unnecessarily at risk from COVID‑19 infection.
It is also not yet clear what impact the recently-proposed merger of O2 UK and Liberty Global's Virgin Media will have on the UK spectrum auction (see separate report).
EC denies it is losing 5G air war
As previously reported by Vodafonewatch, VfUK is far from the only OpCo waiting impatiently for regulators to free up much‑needed 5G‑enabling spectrum, with many auctions being dragged out due to bickering among operators and with regulators over licensing conditions, and now further disrupted by COVID‑19 (Vodafonewatch, #185).
The European Commission (EC) has set 30 June 2020 as the deadline for European Union (EU) member states to clear the 700MHz band for mobile data services. Reallocations can be delayed by up to two years if there is a justified reason, including force majeure.
In April 2020, Andreas Geiss, Head of Unit for Radio Spectrum Policy at the EC, said the Commission does not currently see any need to change deadlines for the pioneer frequency bands (700MHz, 3.6GHz, and 26GHz) for 5G deployment. While acknowledging that some EU member states might have some justification for a delay, he said most countries are moving ahead with their plans. "It would be shooting yourself in the foot if you delay beyond what is absolutely necessary", he said, pointing to the importance of 5G rollout to help economic recovery in the aftermath of the pandemic.
Geiss also called on member states to react in a "smart way" when auctioning spectrum by adding new stimuli, such as low reserve prices, no spectrum reserves for military use, allowing successful bidders to spread payments over five or ten years, and reinvesting auction proceeds back into broadband networks.
Philip Marnick, Group Director of Spectrum at Ofcom, said it is important to get the spectrum out to people and to build networks quickly. He said 5G will continue to be rolled out, albeit at a slightly slower pace, and indicated that the effects of the pandemic had also raised the importance of ensuring strong, inbuilding network coverage.
European spectrum agenda, 2020
Bands
Expected start of award procedure*
Note: * tentative and prone to slippage due to factors including COVID‑19.
Sources: BTwatch, Deutsche Telekomwatch, Telefónicawatch, Vodafonewatch, regulators.

Austria

700MHz / 1500MHz / 2.1GHz

2020

Croatia

2.1GHz / 3.4GHz–3.8GHz / 26GHz

2020

Czech Republic

700MHz / 3.4GHz–3.6GHz

H2 2020

Greece

700MHz

July 2020

1500MHz / 3.4GHz–3.8GHz / 26GHz

H2 2020

Ireland

700MHz / 2.1GHz / 2.3 GHz / 2.6GHz

2020

North Macedonia

700MHz / 2.1GHz (extension) / 3.4GHz–3.8GHz

H2 2020

The Netherlands

700MHz / 1500MHz / 2.1GHz

Q2 2020

Poland

700MHz / 2.1GHz

2020

800MHz / 3.6GHz–3.8GHz

Portugal

700MHz / 900MHz / 1800MHz / 2.1GHz / 2.6GHz / 3.4GHz–3.8GHz

2020

Romania

700MHz / 800MHz / 1500MHz / 2.6GHz / 3.4GHz–3.8GHz / 26GHz

H2 2020

Slovakia

700MHz / 900MHz / 1500MHz / 1800MHz

Q2 2020

Spain

700MHz

2020

UK

700MHz / 3.6GHz–3.8GHz

H2 2020