Vodafone UK launches 5G open RAN site, building on government‑led open infrastructure ambition.
Initial launch leverages partnerships with Capgemini, Dell, Intel, Keysight, Samsung, and Wind River.
NEC and Samsung to be used in tandem for 2,500 sites from mid‑2022.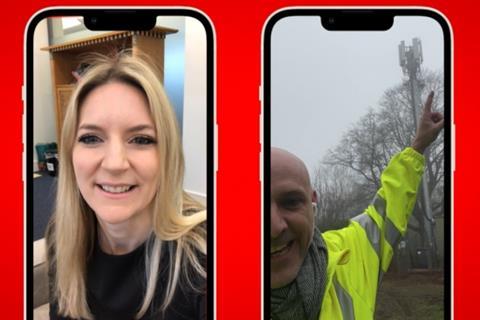 Vodafone UK flicked the switch on its first 5G open RAN site and firmed up plans to extend its rollout to 2,500 sites in the coming years.
The launch, in Bath, Somerset, was declared the "UK's first 5G OpenRAN", given its claimed scale and commercial availability.
Vodafone used Samsung's virtualised RAN solution for this initial deployment, with Dell servers, Intel processors, and Wind River workload management software. Capgemini and Keysight provided testing and integration services.
The operator has committed to building an ecosystem of 2,500 4G and 5G open RAN sites by 2027, with a rollout commencing in earnest in mid‑2022.
Vodafone UK's open RAN partners
Vodafone selected its open RAN partner line‑up in mid‑2021, picking a US and Asian team‑sheet (with the exception of French Capgemini — Vodafonewatch, #198). It was in mid‑2021 that the operator also trimmed its initial 2,600 open RAN mobile site target to the current 2,500. Not involved in this initial launch was Japan's NEC, which will deliver massive MIMO support for future deployments.
Vendor
What they bring to the table
Source: Vodafone.

Capgemini Engineering

"Key partner" in Vodafone lab testing to ensure interworking of open RAN multi‑vendor ecosystem.

Dell Technologies

Commercial off-the‑shelf Dell EMC PowerEdge servers for distributed unit and centralised unit (DU/CU) deployments

Intel

"Optimised solutions" partner, providing Xeon processors for workload acceleration and connectivity.

Keysight Technologies

Open RAN testing solution. Supports conformance, interoperability, and end‑to‑end system testing.

NEC

Massive MIMO.

Samsung

Evenstar remote radio units, massive MIMO. Acts as "reference" supplier of virtualised RAN software.

Wind River

Containers as a Service (CaaS) software running on Dell servers. Will provide distributed cloud-native platform hosting open RAN apps and vRAN from Samsung.
Lots of talking, but just learning to walk
The 5G open RAN was first used earlier in the month for a call between Vodafone UK Chief Network Officer Andrea Doná and the UK's Minister for Digital Infrastructure, Julia Lopez. Lopez lauded Vodafone for "being the first to make it happen", and described open RAN as a "big step forward for innovation in UK telecoms".
Doná went a step further, hailing the move as a "watershed moment" for UK network infrastructure.
This is yet to be seen, of course, given open RAN's relative infancy on the market, with a commercial case for the technology not yet proven.
To add a further obstacle, Vodafone UK Head of Performance & Radio Ker Anderson said in mid‑2021 that the operator will need to wait until after its 3G network has been shut down to roll out open RAN at scale. The UK government has put a 2033 deadline on a 3G sunset, but Vodafone said in 2019 that it anticipated a 3G shut‑down within two to three years (Vodafonewatch, #196).
The UK government laid out a target to carry 35% of mobile traffic over open and interoperable RAN by 2030. Launched in December 2021, it was described as a "shared ambition". Vodafone UK and fellow mobile network operators (MNO) signed on to the commitment, and pocketed a share of £36m (€42m) in R&D funds to develop solutions to that end (Vodafonewatch, #202).
The government's goal is not legally binding, but calls on MNOs to develop a "more competitive, innovative, and diverse supply base for telecoms". It comes under the £250m 5G Diversification Strategy, launched in 2020 to identify and tackle supply chain vulnerabilities (Vodafonewatch, #192).

Joseph Purnell is a Staff Reporter for TelcoTitans, contributing telecoms news analysis since 2019 as part of the TelcoTitans Editorial team.