Vodafone UK network joint venture Cornerstone Telecommunications Infrastructure signed a Memorandum of Understanding with the Church of England.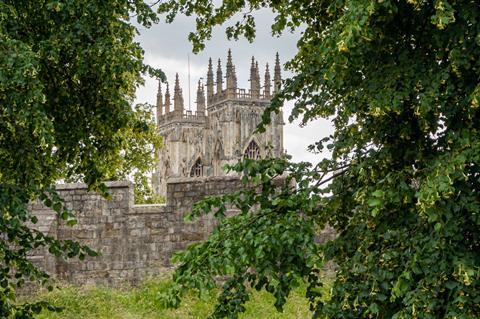 Vodafone UK (VfUK) network joint venture (JV) Cornerstone Telecommunications Infrastructure signed a Memorandum of Understanding (MoU) with the Church of England (CoE), with aim to help improve mobile coverage. The MoU with the CoE falls under the "code powers" that were granted to Cornerstone in 2017 (Vodafonewatch, #151), and follows on from an agreement reached between the UK government and CoE in February 2018 to encourage the church, which owns more than 16,000 buildings across England, to host digital infrastructure. Code powers, granted to telecoms providers under the Electronic Communications Code, convey a variety of rights over access to land, and enable the JV to undertake network maintenance and expansion work with fewer bureaucratic obstacles, as well as increase its independence from its parents (VfUK and Telefónica UK). Specifically, companies with code powers are allowed to construct and maintain infrastructure on public land without a street works licence, are exempted from certain Town and Country Planning legislation, and can apply to the courts for rights to carry out works on private land in the absence of an agreement with the landowner.
The MoU was said to provide a framework to help both parties comply with relevant legal requirements, including ecclesiastical law, and simplify the process, for example by providing template agreements for parishes and providers. The deal agreed by the government and CoE is not legally binding, and each installation will need the support of the church concerned.