Group widens search for differentiation in consumer IoT side-hussle.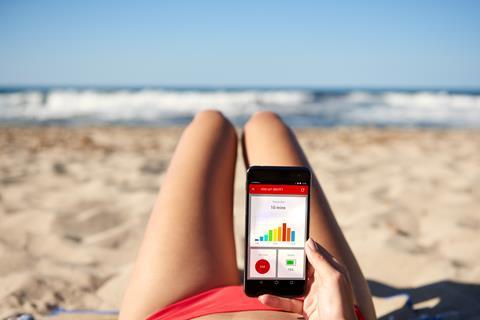 Vodafone has begun building out its consumer Internet of Things (IoT) product family with the addition of a partner certification programme to its V by Vodafone business line.
The new Works With V scheme has extended the operator's connected-device reach into areas such as tackling boat theft, via a tracking tool from Italian manufacturer Seneca, and handheld voice translation, through a device from Japanese technology vendor Sourcenext.
Other products that have been cleared for use with Vodafone's V‑SIMs include a portable security camera from Hong Kong-based Reolink, as well as a range of household-oriented gadgets from various IoT device players such as Poland's Fibar Group and Sweden's Sensative. A smart-bulb from German lighting player OSRAM now features, too.
The Works With V programme builds on the original band of direct partners Vodafone teamed with to bring V by Vodafone to market, such as Kippy, NETGEAR, Samsung Electronics, TCL Corporation, and Zipato.
"Selected partners" that pass through a four-to-six week, "initial" round of connectivity testing, and further checks, can have the V‑SIM integrated within their products. They are then freed up to "leverage the power of the Vodafone brand, channels and platforms to reach and engage with whole new audiences", according to the Group.
V‑silence
Vodafone remains noticeably quiet regarding traction for V by Vodafone, which was launched in 2016 as a pet initiative by former Group Chief Executive Vittorio Colao, with accompanying ambitious targets, such as a four-year goal of selling 14 million connected-devices.
Beyond Works With V, Vodafone is understood to have been seeking business-to-business-to-consumer tie‑ups to strengthen its go-to-market capability through partner brands (Vodafonewatch, #180).