Russian group flags extension to long-standing Partner Markets agreement.
Existing relationship billed as fruitful, with eyes now on further "joint projects".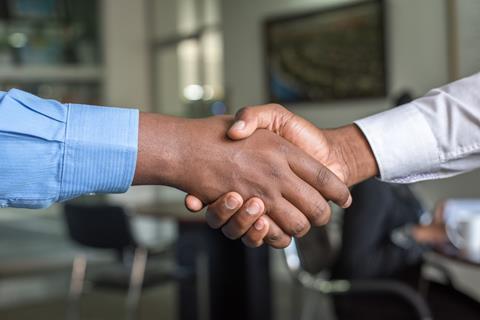 Vodafone's Russian affiliate Mobile TeleSystems (MTS) announced an extension to its Partner Markets relationship with the Group, taking it through to 2023.
The renewed agreement is said to be premised on the success of the existing partnership, which — as typical for core Partner Markets tie‑ups — has been active in areas such as "procurement, marketing, and network operations". MTS (a one-time Deutsche Telekom investment) first linked up with the Partner Markets federation back in 2008 (Vodafonewatch, 2008.10).
The two operators will continue to cooperate across MTS' operating companies — serving Armenia, Belarus, and Russia — on technology, enterprise and consumer products, infrastructure development, and other "joint projects". Particular emphasis was placed, moreover, on a goal of "speeding up" the rollout of Vodafone products and services over the next few years.
" This next phase of our strategic partnership will focus on projects where our market knowledge and global expertise can deliver incremental value to MTS's business goals across its operations. "

— Diego Massidda, Vodafone Partner Markets Chief Executive.
MTS's Partner Markets deal with Vodafone was last renewed in mid-2018. The Partner Markets federation was originally set up in 2002, and today boasts around 30 partners in 44 countries. MTS, moreover, has tended be one of the more active members of the alliance, with cooperation previously extending to erstwhile MTS operating companies in Turkmenistan and the Ukraine (Vodafonewatch, #181 and passim).

Sam Patterson is a Staff Reporter for TelcoTitans, contributing telecoms news analysis since September 2020 as part of the TelcoTitans Editorial team.