Expanded Vodacom Group creates "simplified" structure to manage expanded African portfolio.
Vodafone South Africa becomes a standalone business with its own MD, Exco.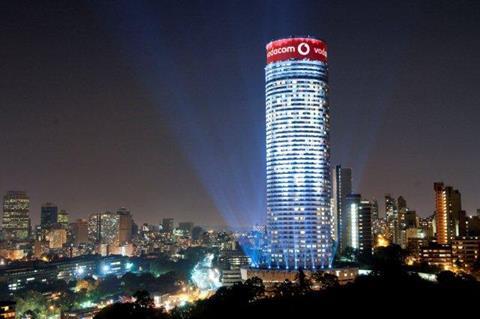 Vodacom revealed a restructuring of its operations that it said will enable it to better manage its expanded African portfolio, and position it for further growth on the continent as a "pan‑African technology company".
The Midrand-based Group said the creation of a standalone South African operating company was a necessary part of the process of allowing Vodacom to "play a central role of overseeing all operations across its African footprint". Balesh Sharma, currently Director of Special Projects at Vodafone and the former Chief Executive of highly challenged Indian joint venture Vodafone Idea, has been appointed Managing Director of Vodacom South Africa (VdSA).
Sharma will report directly to Shameel Joosub, Chief Executive of Vodacom Group, and will join the operator's "reconstituted" Executive Committee with effect from 1 July 2020. Beverly Ngwenya and Sitho Mdlalose have been appointed Technology Director and Financial Director of VdSA, respectively, reporting to Sharma.
Joosub said the change "will leverage the numerous opportunities that exist in South Africa from both our traditional telco business and our technology‑focused growth acceleration units".
Vodacom, somewhat oddly, presented the addition of a new component to its organisation as a "simplification" of its structure. However, the sense is that with Joosub's brief having expanded significantly with the recent transfer of multiple new responsibilities from parent Vodafone, the main, SA part of Vodacom needs to be split out and both the home-market and other OpCos given more dedicated focus. In some ways, the move could therefore be seen as having parallels with Vodafone's decision some years ago to move many of its UK-based Group functions to London, away from Vodafone UK's Newbury headquarters, and increase accountability at its traditionally under-performing home business. It is not clear whether VdSA's creation involves physical separation, however.
Empowered by recent distillation of Vodafone's emerging markets focus onto Africa, Vodacom has recently taken on oversight of various regional interests of Vodafone that used to be managed separately, including Safaricom and Vodafone Ghana, along with brand, product development, and support services relating to M‑PESA. It has also recently recalibrated its relationship with Vodafone Business and tied with Safaricom to prepare a bid for an Ethiopian telecoms licence (Vodafonewatch, #184, #185, and passim). It remains to be seen whether, with this expansion of the SA group, Vodafone CEO Nick Read is building Vodacom to play a key, growth-oriented role in Vodafone's long‑term future, or merely sees it as an asset to optimise for sale.