Former Vodacom SA CFO takes the reins from Madrid‑bound Hendi.
Well‑travelled Mdlalose looks to settle into Tanzanian challenge.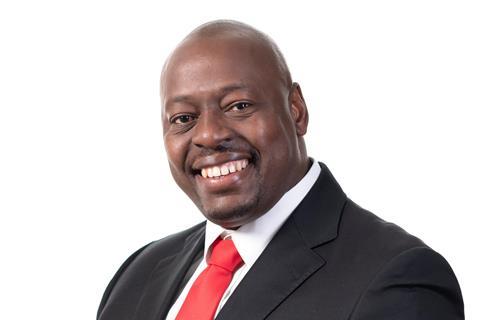 Vodacom Tanzania appointed Sitho Mdlalose Managing Director, tapping Group resources to draw the former Vodacom South Africa Chief Financial Officer to Dar es Salaam.
Mdlalose replaces Hisham Hendi, who left in early‑August to lead Vodafone Spain's Commercial functions. A replacement at Vodacom SA has not yet been named, leaving a vacancy on the OpCo's Executive Committee.
He appears to have garnered the respect of his superiors in recent years — a sentiment reflected by Vodacom SA CEO Balesh Sharma's description of him as a "star" that "continues to rise". Mdlalose was given a vote of confidence last year when he was named Vodacom Group CFO ad interim between Till Streichert's departure and Raisibe Morathi's appointment (Vodafonewatch, #185 and #189).
Mdlalose is well versed in both Vodacom and Vodafone businesses. The former EY risk manager first entered the Group fold via Vodafone UK in 2007, when he took a senior auditing role. He then moved to Vodafone Ghana to establish and lead the OpCo's internal audit function. Two years later, he returned to the UK as Senior Finance Manager at Vodafone Group's Paddington HQ. Mdlalose returned to Africa as MD for Internal Audit in 2013, with a remit covering the entire Vodacom Group footprint. He was named CFO, International Business in 2014, before pivoting to lead the Finance function at home market OpCo Vodacom SA (Vodafonewatch, #186).
Taking on Tanzania
Vodacom Tanzania may not be an easy gig for Mdlalose, who inherits an OpCo facing challenges as diverse as: government‑mandated biometric registration (which saw 2.9 million customers barred from using Vodacom services in the financial year ended 31 March 2021 — FY20–21); senior executive fraud allegations (in which Mdlalose's predecessor Hendi was directly involved); and the hangovers of COVID‑19.
As with its fellow African OpCos, Vodacom Tanzania sees opportunity in m‑money and has seen growth in its M‑PESA customer base. In 2020, it bolstered its offering with Songesha, an M‑PESA add‑on that offers small loans to customers in the country.
Vodacom Tanzania in numbers

FY19–20
FY20–21
Year‑on‑year change
Source: Vodacom Tanzania.

Revenue

TZS 1.03tn (£320m/€370m)

TZS 974bn

-5.6%

ARPU per month

TZS 5,616

TZS 5,259

-6.4%

Mobile customers

15.51 million

14.86 million

-4.2%

Data customers

7.69 million

7.70 million

0.1%

M‑PESA customers

6.69 million

7.40 million

10.6%

Joseph Purnell is a Staff Reporter for TelcoTitans, contributing telecoms news analysis since 2019 as part of the TelcoTitans Editorial team.