Co-developed "proof of concept" lays groundwork for VdT digital media set expansion.
Group enabling ambitious Kenya-based startup to broaden horizons in Africa.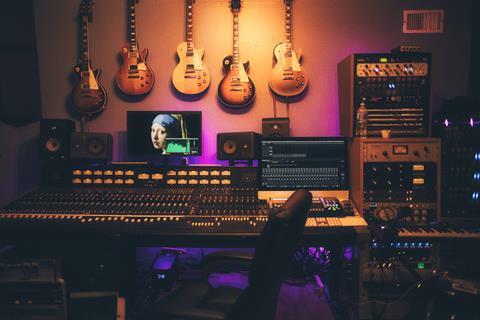 Vodacom Tanzania (VdT) is expanding its entertainment services portfolio through a tie-up with music streaming startup Mdundo.
According to the latter, the partnership is expected to be officially rubberstamped in January 2021, following a "successful technical integration" between the two businesses during 2020, and a beta programme that secured 5,000 subscribers. The beta phase trial centred on developing a new customer payment platform for Mdundo's ad-free "premium" subscription content offering (which could ultimately be powered by the Group's m-money service M-PESA).
Mdundo said this jointly created payment platform is a "proof of concept to develop further agreements within Africa" — perhaps with other OpCos, but the announcement was vague on detail.
The startup's music service — a catalogue in excess of 1.6 million tracks — is available online through mdundo.com and via an app on Google's Play store for Android smartphone devices (an iOS version was said to be in the pipeline). Mdundo — which is said to have more than five million users via its website and Android app, equating to 20 million-plus downloads per month — also serves as a platform for African artists to sell their music and promises to share revenue with content creators. mdundo.com, moreover, already appears to be linked with M-PESA, enabling users to block out in-music advertisements for a small fee.
VdT's Interim Report for the six months to 30 September 2020 re-emphasised the operator's long-running commitment to building "diverse revenue streams" through digital service offerings (Vodafonewatch, #147). Indeed, while the scope of its arrangement with Mdundo is unclear, the telco does offer a blueprint for integration through its existing digital product set (see below), which is accessible to customers via mobile subscription:
Caller Tunes (ringback tunes).
Ihsan (religious education).
Magic Voice (voice modifier).
Mziiki (music).
Soka Letu (football news and score updates).
Tusua Mapene (prize draws).
Lofty ambitions
Founded in 2013, Denmark-based Mdundo has office space is in Nairobi, Kenya, is backed by seed investment vehicle 88mph (supported by Google), and already holds a licence agreement with Warner Music Group to stream its catalogue across East Africa. It is headed by Chief Executive Martin Møller Nielsen, a Danish entrepreneur and former 88mph employee.
The news comes with Mdundo implementing an aggressive investment and geographic expansion strategy across developing markets (notably in Kenya and Tanzania) to meet a growing demand for legitimate music services across the continent. As part of its operational ramp-up, the startup disclosed in its Q1 2020/21 results that it is scaling in-app ad sales via numerous pan-African "advertisement deals", including with Safaricom in Kenya. It recently listed shares on the Danish stock market, raising approximately DKK 40m (£4.8m/€5.4m) through an initial public offering, and, following the deal with VdT, expects annual revenue growth of 140% in FY 20–21, and a corresponding increase in monthly active users of 70%-80% to 8.5 million–9.0 million in June 2021, and 18 million by 2022.

Sam Patterson is a Staff Reporter for TelcoTitans, contributing telecoms news analysis since September 2020 as part of the TelcoTitans Editorial team.