Partnering a world-leader may be indicative of ambitions for mobile payments, and maybe also e-commerce.
Early stage African venture for Alipay, but strategic investor Alibaba has been spinning up regional strategy for several years.
Where do M-PESA and Safaricom fit?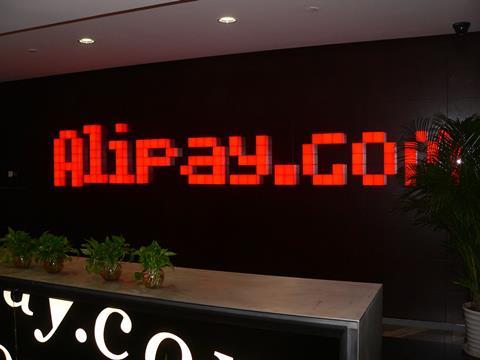 Vodacom Group continued its push into financial services, partnering online payments giant Alipay to create a "super app" platform for digital services in South Africa that will be available in early-2021. VFS said it would start recruiting soon to begin work on the platform with Alipay.
The "super app" will be operated by Vodacom Financial Services (VFS), with Alipay providing the technology. The goal is to build a marketplace of goods and services for South Africa that brings together customers and businesses and is "underpinned by a progressive digital payments ecosystem designed to serve both the banked and unbanked parts of the population".
For consumers, the app is intended to provide an easier way to shop, pay bills, transfer money, and access digital services from smartphones.
For businesses, the new platform aims to facilitate digital payments by making them more affordable and accessible. It will also be integrated with other products and services from VFS, such as VodaPay point of sale devices, VodaLend business funding, and business insurance.
With this move, VFS appears to seek a central role in the digital lives of its consumer and business customers, whether it's providing access to streaming music services, gaming, online food shopping, sending money to family members, or managing stock supplies and monitoring business sales.
Financial services is a key growth area for Vodacom. In South Africa, the operator reported in its full-year results ending 31 March 2020 that revenue in this segment grew 21.5% year-on-year, to ZAR 2bn (£95m/EUR105m) and that 13.6 million customers use a financial services product.
Partnering a player of Alipay's stature and heritage reinforces the impression of serious ambition on Vodacom's, certainly in mobile payments, and very possibly also for e-commerce.
The VFS portfolio in South Africa includes: payment services, such as VodaPay; lending services, such as Airtime Advance; insurance services; and the Trading Bridge B2B e-commerce platform.
Alipay is a mobile and online payment platform spinoff from Chinese ecommerce giant Alibaba. Although it operates one of the world's largest payment services, Alipay has only recently been notably active in Africa. It partnered Nigeria's Flutterwave in 2019 and pan-continental Togo-based Ecobank in early-2020, both for payments. Alibaba, which holds a major stake in Alipay's parent (Ant Financial) has in recent years shown increasing strategic interest in the Africa.
Vodacom shares ownership of M-PESA (Vodafonewatch, #185), Africa's homegrown and most successful mobile payment ecosystem, with its Kenyan affiliate, Safaricom (which developed and operates M-PESA). M-PESA boasts around 40 million users across seven African countries, dominated by Kenya, and may be approaching KES 100bn (£730m/EUR800m) in annualised revenue. Vodacom has rolled out M-PESA within its own OpCos with mixed success (South Africa a notable failure). An Alipay-M-PESA tie would be an interesting and possibly lucrative proposition for its owners.

Michelle Donegan is an experienced telecoms writer and has been contributing as a reporter and news analyst for TelcoTitans since July 2020.