Much-delayed auction of spectrum licences still mired in controversy and legal action.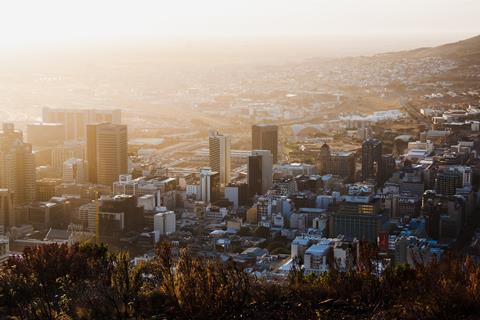 Vodacom South Africa (VdSA) was confirmed as one of six entities to have expressed formal interest in participating in South Africa's long-awaited auction of 4G- and 5G-friendly spectrum.
The Independent Communications Authority of South Africa (ICASA) said VdSA, as well as Cell C, Liquid Telecom, MTN South Africa, Rain, and Telkom South Africa, responded to the 'invitation to apply' (ITA) for so-called "high-demand" (or International Mobile Telecommunications/IMT) spectrum by the deadline of 28 December 2020.
The regulator reiterated its intention to conduct an auction for spectrum in the 700MHz, 800MHz, 2.6GHz, and 3.5GHz bands "by no later than 31 March 2021".
ICASA published two ITAs in early-October 2020 (Vodafonewatch, #191). The second ITA is for the country's controversial Wireless Open Access Network (WOAN) with a closing date of 30 March 2021 (Vodafonewatch, #172 and #174).
In the meantime, VdSA has been pressing ahead with the roll out of 5G services, using ICASA's assignment of temporary spectrum, and confirming Nokia as a key supplier of 5G core and radio infrastructure, as well as fibre access networks.
VdSA has also previously concluded wholesale agreements with infrastructure providers Liquid Telecom and Rain to fast-track 5G (Vodafonewatch, #174, #179, #183, and #185).
Mounting opposition
It appears that South Africa's auction is finally on track, after a number of false starts and considerable delay.
However, there is still potential for further delay as Telkom filed a court application to halt the auction on 22 December 2020 — before ICASA announced the submission of the six applications, including one from Telkom. ICASA indicated at the time that it intends to challenge the court application, but pointed out that the filing did not seem to have affected interest in the auction.
Telkom has already withdrawn 'Part A' of its suit that required parties involved to be informed of proceedings.
Siyabonga Mahlangu, Telkom Group Executive for Regulatory Affairs and Government Relations, told Tech Central that the operator believes the ITAs have fundamental flaws that could entrench the "dominant position" of VdSA and MTN in the mobile market.
One of Telkom's other main arguments is that the 700MHz and 800MHz bands are not yet available for mobile broadband services, nor is it known when they will become available.
Other parties are also now voicing their opposition to the proposed auction process. Tech Central reported that eMedia Investments, the parent company of commercial free-to-air broadcaster e.tv, has filed an application to join Telkom's lawsuit, saying that the licensing of the 700MHz and 800MHz spectrum bands would harm its terrestrial analogue broadcasts.
MTN is also said to have threatened legal action over ICASA's plan to allow smaller operators to bid for "opt-in lots" ahead of tier-one operators.
Furthermore, Vuyani Jarana, former Chief Operating Officer of Vodacom Group and Chief Executive of the Mafadi Consortium, has criticised the licensing process for the WOAN. In an opinion piece for Tech Central, Jarana said the problems with the planned spectrum allocation "are so significant" that the process could produce a "stillborn entity that will prove extremely costly to funders and that could ultimately damage the mobile telecommunications sector in South Africa".
ICASA has set aside 20MHz in the 700MHz band, 30MHz in the 2.6GHz range, and 30MHz in the 3.5GHz band for the WOAN.