U-turn on Vodacom South Africa as it returns to becoming a standalone business with its own MD.
Group creates simplified structure to manage expanded African portfolio.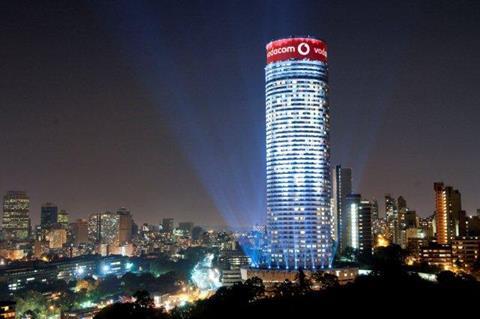 Vodacom Group announced a restructuring of its operations that it said will enable it to better manage its expanded African portfolio, and position it for further growth on the continent as a "pan-African technology company".
The operator said the creation of a standalone South African operating company (Vodacom South Africa/VdSA) was a necessary part of this process, and will allow it to "play a central role of overseeing all operations across its African footprint".
While presented as a fresh initiative, the move is ostensibly a return to old ways. "Vodacom South Africa" was widely referenced as a distinct entity in both Vodacom and Vodafone literature until around 2018, but after that, Vodacom's SA-based activities have largely been framed under the "Vodacom Group" banner Vodacom Group Chief Executive Shameel Joosub was himself MD of VdSA before leaving for a short spell as CEO of Vodafone Spain in 2011 (Vodafonewatch, #88).
It is unclear whether the reorganisation is related to a string of senior management departures from Vodacom Group in recent months, including Chief Financial Officer Till Streichert and Chief Technology Officer Andries Delport.
Sharma steps in
Balesh Sharma, currently Director of Special Projects at Vodafone and the former Chief Executive (CEO) of Vodafone Idea, has been appointed Managing Director (MD) of VdSA.
Sharma will report directly to Joosub and will join the "reconstituted" Vodacom Group Executive Committee with effect from 1 July 2020. Beverly Ngwenya and Sitho Mdlalose have been appointed as Technology Director and Financial Director of VdSA, respectively, reporting to Sharma.
Joosub said the change "will leverage the numerous opportunities that exist in South Africa from both our traditional telco business and our technology-focused growth acceleration units".
Move is a reflection of Joosub's growth
Vodacom, somewhat oddly, presented the addition of a new business to its Group as a "simplification" of its structure — suggesting a level of dysfunction in its previous structure.
The sense is that with Joosub's brief having been expanded significantly in recent times, with the addition of new responsibilities from parent Vodafone, the main, SA part of its business needs to be split out and more dedicated focus given to the home-market business, other OpCos, and Group functions and initiatives. In some ways, the move could also be seen as having parallels with Vodafone's decision some years ago to move many of its UK-based Group functions to London, away from Vodafone UK's Newbury headquarters, and increase accountability (although it is not clear whether VdSA's creation involves physical relocation).
Empowered by distillation of Vodafone's emerging markets focus onto Africa, Vodacom has recently taken over responsibility for various regional interests of Vodafone that used to be overseen separately, including Safaricom, Vodafone Ghana, and brand, product development, and support services relating to M-PESA. It has also recently recalibrated its relationship with Vodafone Business. Furthermore, Vodacom and Safaricom have expressed interest in bidding for an Ethiopian telecoms licence, as part of a consortium (Vodafonewatch, #184, #185, and passim). It remains to be seen, however, whether Vodafone CEO Nick Read sees Vodacom as a key part of Vodafone's long-term future, or merely as an asset to build up for sale.