SA providers Letsema and Urbian tied on Digital Smart Service play, joining international heavweights Accenture and Deloitte.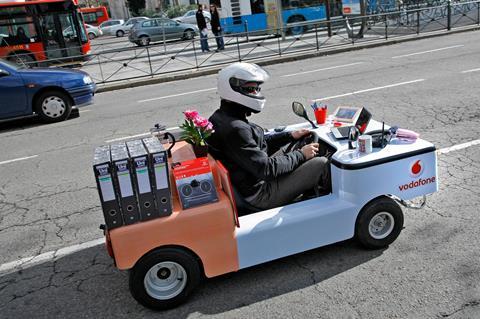 Vodacom Group teamed with a quartet of consultancies as part of its ongoing business‑to-business (B2B) partnership drive.
The operator linked up with Deloitte, South African (SA) management consultancy Letsema, and SA customer experience (CX) specialist Urbian to expand its new Digital Smart Service offering, pitched as a source of guidance for local businesses that are seeking to up their digital game. Accenture had previously been highlighted as Vodacom's first Digital Smart Service partner.
Beyond Urbian's CX focus, areas of emphasis for Digital Smart Service include analytics, artificial intelligence, blockchain, bots, cloud, IoT, security, and supply chain management. The operator has indicated the suite will feature a form of specialised competency for distinct verticals such as healthcare, manufacturing, mining, and retail.
The tie‑ups appear to have been set up by Vodacom's Ventures & Partnerships team, which has been tasked with scoping out new alliances and M&A opportunities to build out its B2B portfolio (Vodafonewatch, #184). Key relationships have been formed in the past few months with Amazon Web Services, on cloud and security services, and SA‑based telematics player IoT.nxt, alongside a majority buyout of the business (Vodafonewatch, #175).
Vodacom Chief Executive Shameel Joosub used the operator's recent strategic update to highlight "platform acceleration" as one of his key priorities for the current fiscal year, despite the COVID‑19 pandemic's impact, and indicated plans to expand focus on digital transformation as its markets come out of the crisis. The Group said it was retaining "flexibility" on the targeting and volume of its capital expenditure in order to leave room for creation of new services and partnerships. Areas where it is looking to further build out its partner ecosystem include B2B, financial, and digital media services.