Local reports claim Vodafone has obtained regulatory approval.
Further ratifications required, however.
Long-awaited deal to be finalised before the end of 2022.
Shake-up will see Vodafone increase ownership in Vodacom.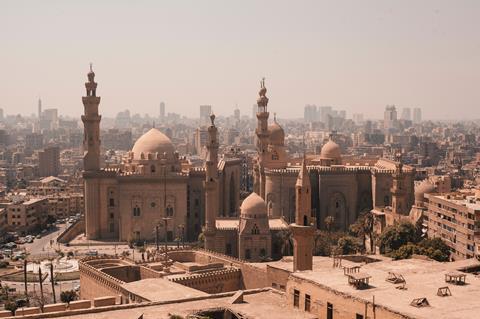 Vodacom reportedly moved closer to finalising its long-awaited Vodafone Egypt acquisition after the operator gained approval from the National Telecommunications Regulatory Authority.
It is anticipated that the ZAR 41bn (£2.0bn/€2.4bn) deal — which was agreed back in November 2021 — will be concluded before the end of 2022, according to Daily News Egypt.
However, the transfer of the 55% majority stake still requires further approval from the Financial Supervision Department of the Reserve Bank of South Africa.
Approximately 80% of the transaction will be funded through the issue of 242 million new ordinary Vodacom shares to Vodafone at an issue price of ZAR 135.75 per share. As a result, Vodafone's ownership in Vodacom will increase from 60.5% to 65.1%. The remaining 20% will be settled in cash. Telecom Egypt, meanwhile, will retain its 45% stake.
A protracted affair
News on the much-delayed transaction has been scarce in recent months. On the operator's most recent results call, reporting on the three months to 30 June 2022, Vodafone Chief Executive Nick Read reaffirmed his confidence that Vodacom could close out its "slightly protracted" takeover of Vodafone Egypt, "in the near term" (Vodafonewatch, #209).
In January, Vodacom minority shareholders overwhelmingly approved the deal at a General Meeting, with 99% of votes in favour of the transaction. A total of 43 shareholders were present at the meeting, representing 93% of the issued ordinary shares. At the time, it was anticipated that the regulatory approval would be sealed before the end of March 2022.
Vodafone has witnessed repeated turbulence in its attempt to part with its Egyptian entity. Back in December 2020, the operator's long-running talks with Saudi Telecom were abandoned. Though reasons were not given at the time, it appeared that Saudi Telecom failed to reach an agreement with Vodafone Egypt minority owner Telecom Egypt.
Negotiations were terminated just under a year after Saudi Telecom signed a non-binding Memorandum of Understanding to purchase Vodafone's 55% share — a deal that would have netted the operator $2.4bn (£2.1bn/€2.4bn).
Vodafone then opened the door to the internal M&A move for Vodafone Egypt by tweaking the OpCo's shareholders' agreement. The reworked arrangement was a tit-for-tat deal through which Telecom Egypt gained deeper remuneration and information access and Vodafone more flexibility to shift around its Vodafone Egypt shareholding (Vodafonewatch, #197).
The move will extend Vodacom's reach into North Africa for the first time, and confirms, if needed, that Vodafone's African presence and ambition has now essentially been outsourced to the South African group. The Vodacom acquisition also provides Vodafone Egypt with a fixed abode after the OpCo was left to float outside of Vodafone's normal organisational structure since the dissolution of Vodafone's Rest of the World Region in 2020 (Vodafonewatch, #181).