VBA now supporting IP-VPN services in twelve Middle East countries.
Major footprint expansion beyond Africa — complementing Vodafone.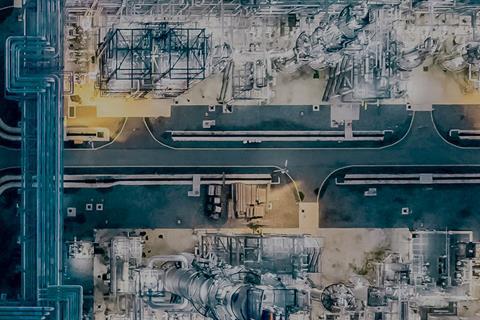 [14Jun20 9pm: report updated to clarify that VBA's network extension complements rather than replaces or competes with Vodafone.]
Vodacom Business Africa flagged expansion of its pan-African network into the Middle East, revealing availability of IP virtual private network (IP-VPN) services in twelve markets in the region.
VBA, the regional enterprise ICT business of Vodacom Group, said it will now be able to provide connectivity services to multinational corporations in Afghanistan, Bahrain, Iran, Iraq, Jordan, Kuwait, Lebanon, Oman, Pakistan, Qatar, Saudi Arabia, and the United Arab Emirates.
The move means VBA has increased its IP-VPN coverage to 63 countries worldwide through "strategic partner networks", extending its footprint beyond its core markets in Africa. In addition to the 46 African markets, VBA provides managed enterprise services in France, Singapore, the UK, and the USA.
Furthering growth ambitions
Expansion into the Middle East region appears to align with Vodacom Group's ambitions to fire up its international business-to-business arm.
When questioned by TelcoTitans, Guy Clark, Managing Executive of Vodacom Business International, made clear that VBA's network extension neither steps on Vodafone toes nor takes over its parents wider Middle East regional enterprise remit. The move apparently meets demand from clients for shorter and more direct routes into South Africa, similar to the recent "establishment of an international point of presence in Miami [USA]".
" VBA's network remains an integral part of the Vodafone global IP-VPN network and continues to leverage its extensive footprint to service Vodafone's global multinationals. "
— Clark.
VBA is already positioned as an enterprise customer relationship lead within Vodafone Group for Africa regional and multinational clients, while Vodafone's equivalent units Vodafone Global Enterprise and Vodafone Carrier Services drive sales and support carrier services engagements.
As part of a broad refresh, VBA has jettisoned several, higher-touch in-market units and moved towards a more flexible partnership-based approach to services expansion (Vodafonewatch, #177, #182, #184, and #185). The enterprise unit has also formed "long-term commercial agreements" with partners, such as Internet Technologies Angola and Synergy, as well as sharpening its go-to-market focus through an international product and pricing harmonisation.
According to its website, Vodafone currently provides premium, enterprise-class MPLS-based private IP-VPN services in 74 markets, or 182 including partner arrangements. In a Vodafone IP-VPN service terms document dated 25 April 2019, the African markets covered by VBA are included within a category defined as Extended Access Group 2. Cisco, Juniper and Riverbed are understood to be technology enabling partners for IP-VPN services, with over 20 global carrier partners including VBA.