Shake-ups across Vodacom Group as the SA OpCo gets reconstituted with Balesh Sharma as MD.
Vodafone Turkey sees rotations.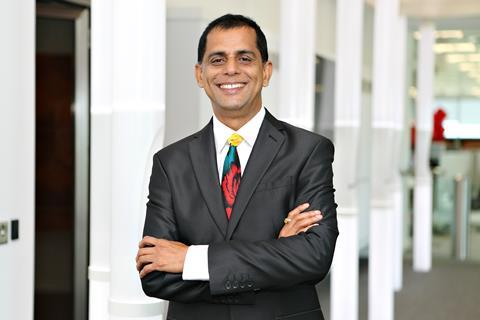 Company
Executive
Activity
Details
Source: Vodafone, various.

Vodacom Group

Dejan Kastelic

Appointment

Dejan Kastelic was named Vodacom Group Chief Technology Officer (CTO). Kastelic has held a number of C‑level positions over the past decade, most recently as Chief Technology & Information Officer at Indonesian telco Indosat Ooredoo. He replaces Andries Delport, who recently left for Community Investment Ventures Holdings (Vodafonewatch, #181).

Vodacom South Africa

Sitho Mdlalose

Appointment

Balesh Sharma, currently Director of Special Projects at Vodafone and the former CEO of Vodafone Idea, was appointed Managing Director (MD) of Vodacom South Africa, Vodacom's reconstituted home-market OpCo (see separate report). Beverly Ngwenya and Sitho Mdlalose have been appointed as Technology Director and Financial Director of VdSA, respectively.

Beverly Ngwenya

Balesh Sharma

Vodafone Ghana

Nii Laate Lartey

New role

Nii Laate Lartey, Head of Customer Experience at Vodafone Ghana (VfGh), was named Head of Credit & Risk Management. She takes responsibility for credit policy and compliance.

Vodafone Idea

Guclu Castaban

Appointment

Vodafone Idea appointed Guclu Castaban its Executive Vice‑President of Customer Value Management, bringing him from his MD role at the Turkish Herakles Management Consulting firm he founded in 2019.

Vodafone Turkey

Özgür Tokgöz Altun

Departure

Özgür Tokgöz Altun, CFO at Vodafone Turkey (VfT), left after two years in the position. She moved to Turkish fashion retailer Boyner Holding as CFO. Tulu Karagöz, Coca‑Cola İçecek Finance Director for Turkey, has replaced her.

Tulu Karagöz

Appointment

Serkan Cebi

New role

Serkan Cebi, Senior Manager for Network Operations at VfT, was appointed the OpCo's Director for Network Operations, overseeing mobile and fixed networks as well as TV and cloud operations.

Ugur Sennaroglu

New role

VfT's Head of Digital Ugur Sennaroglu was named the OpCo's new Head of Marketing.