Net loss grows 60% year-on-year, with revenue down 10.7%.
Earnings report comes amid expectation that Indian government will take majority stake in struggling JV.
Absence of annual profit since launch of Reliance Jio in 2016.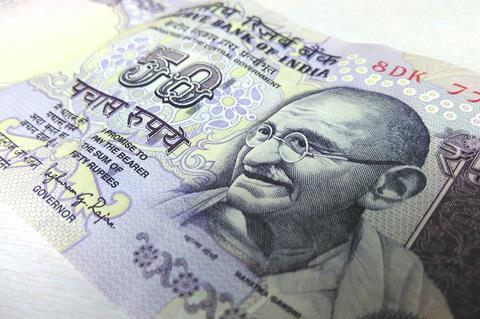 Vi's plight continued as its Q3 FY21-22 results revealed further declines in revenue, ARPU, and subscriber numbers.
Net losses grew 60% year-on-year to INR 72bn (£713m/€852m) as revenue declined 10.7% to INR 97.2bn.
Total subscribers fell 8.4% to 247 million, while ARPU contracted 5% to INR 115.
Unsurprisingly, Managing Director and Chief Executive Ravinder Takkar was keen to focus on the positives from the earnings release. He said FY21-22 had been a "transformational year" for Vi with "several important milestones achieved".
Seemingly at the centre of this was the operator's "cost-optimisation exercise", which, "in line with the evolving industry structure and business model", achieved approximately 90% of "intended savings" on a run-rate basis.
"We enter [FY22-23] with renewed focus on executing our strategy to keep our customers ahead, and our cost-optimisation plan remains on track to deliver the targeted savings. We are in active discussion with potential investors for fund raising, to achieve our strategic intent. "

Takkar.
Vi championed 4G growth as another success area, with the operator reporting the addition of about 4,000 4G FDD sites, "primarily through refarming of 2G/3G spectrum", with a focus on upgrading its core network. The report said Vi's 4G network now covers more than one billion Indians.
No surprises
The news of Vi's continued losses will raise few eyebrows following reports that the Indian government is set to take a majority holding in the struggling business.
The proposed deal would see the state receive a 35.8% stake in lieu of past dues, as well as delaying Vi's Adjusted Growth Revenue (AGR) and spectrum debts for four years — an open offer initially announced by the government late last year.
In July 2021, ABG Chairman Kumar Mangalam Birla resigned his post as Vi's Non-Executive Chairman, shortly after the JV lost an appeal to reduce the amount of AGR dues outstanding. At the time, he said the operator was approaching an "irretrievable point of collapse". (Vodafonewatch, #200).
While the move staves off the need for immediate payments, Vi — a joint venture between Vodafone and India's Aditya Birla conglomerate — is widely reported to owe INR 160bn to the state exchequer for spectrum and other dues, meaning this is likely more of a stopgap measure than a long-term solution.
Assuming the deal goes ahead, Vodafone Group will maintain a 28.5% stake, while Aditya Birla Group will hold approximately 17.8%.
Vi's shares plummeted by more than 20% in Mumbai as the news began to break in early-January.
It has not reported an annual profit since the launch of Reliance Jio in 2016.
The Indian telecoms sector has faced endless turbulence since the arrival of Reliance Jio six years ago, which implemented minimal pricing, leading to a race to the bottom.
Many carriers were wiped out entirely, while the previously dominant Airtel and Vodafone saw their profits and market shares dwindle. Cellular Operations Association of India Director General S.P. Kochar recently told TNIE that there isn't "much scope" for new entrants in the market as "telecom is a not a lucrative field".