Former CFO Moondra takes the mantel, with Takkar moving upstairs for a board seat.
Struggling operator set for "next phase of development" under new leadership.
Much-changed senior management faces uphill battle amid competition and financial challenges.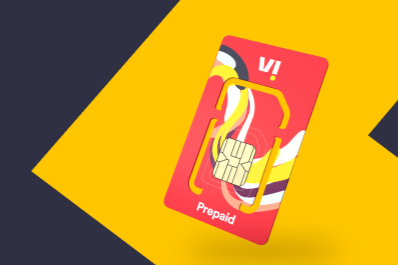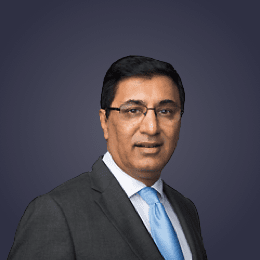 Akshaya Moondra was appointed Chief Executive at Vi, the Vodafone–Aditya Birla joint venture.
The former Vi chief financial officer stepped up to take the reins from Ravinder Takkar, whose three-year term expires in mid-August. Moondra will hold the position until 2025.
He joined Vi via Idea, one half of the JV, in 2008 as CFO. Vi Chairman Himanshu Kapania said Moondra is "well versed" in Vi strategy, and was appointed to "steer the company through the next phase of development and help unlock its full potential".
A replacement CFO has not yet been named, but will come "in due course", Vi said.
Takkar, meanwhile, will stay on as a Non-Executive Director and Non-Independent Director. Kapania described his leadership as "solid", having established the operator as a "future-fit digital telecom player".
Takkar's Vi tenure has not been plain-sailing, with the cash-strapped telco only saved from collapse by government intervention earlier this year, and facing tough competition from rivals Bharti Airtel and Reliance Jio.
Under new management
Takkar's departure is the latest in a string of changes he has overseen in the past several months. Among the more significant were two swaps late last year: Abhijit Kishore to Chief Operating Officer and Arvind Nevatia to Chief Enterprise Business Officer. Other noteworthy changes include the departure of Chief Digital Officer Reema Jain in March, which led to a rejig of the Consumer Digital function, reporting into the Marketing and Technology divisions.
Vi leadership, August 2022
Executive
Role
Appointed to role
Note: * from 19 August 2022.

Source: Vi.

Akshaya Moondra *

CEO

2022

TBA

Finance

–

Abhijit Kishore

Operations

2021

Arvind Nevatia

Enterprise Business

2021

P. Balaji

Regulatory & Corporate Affairs

2018

Avneesh Khosla

Marketing

2020

Manish Sansi

Legal & Commercial

2020

Suvamoy Roy Choudhury

Human Resources

2018

Jagbir Singh

Technology

2020