Cash-strapped Indian joint venture closes in on INR 200bn fundraising target.
Government's debt-to-equity conversion reportedly going ahead in two to three weeks.
Vodafone looking to inject further INR 5bn ahead of 5G spectrum auction.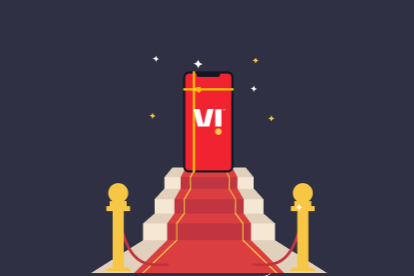 Indian joint venture Vi will receive an influx of government equity and Vodafone Group funding to drive the operator towards its INR 200bn (£2bn/€2.4bn) fundraising target ahead of July's much-anticipated 5G spectrum auction.
Government sources told The Financial Express that it will go ahead with plans to "convert the interest of INR 161bn into equity" in the next two to three weeks.
The equity conversion will give the state a 32% stake in Vi, down from initial estimates that it would take a 35.8% holding. In turn, it will dilute the combined holding of promoters Vodafone Group and Aditya Birla Group (ABG) from 75% to 50%.
It is a move that Vi has been urging for some time, with the swap seen as a way to aid attempts to secure additional funding from external investors. In March, The Economic Times reported that senior Vi executives had met with government officials with a view to accelerate proceedings.
Separately, Vi's Board of Directors confirmed it will meet tomorrow to consider a proposal to raise a further INR 5bn through the issuance of equity shares to "one or more entities belonging to Vodafone Group". In March, ABG and Vodafone Group announced an INR 45bn capital injection in Vi.
The news comes a month ahead of India's long-awaited 5G spectrum auction, which saw two years of delays before getting a firm 26 July date. Vi will face competition from Bharti Airtel and Reliance Jio for the 72GHz of spectrum, split across various low-, mid-, and high-band frequencies.

Joseph Purnell is a Staff Reporter for TelcoTitans, contributing telecoms news analysis since 2019 as part of the TelcoTitans Editorial team.