Indian operator goes cool on Firefly joint venture with Airtel, set up in 2015.
JV not getting much "attention" from parents.
Original data offload business case did not emerge.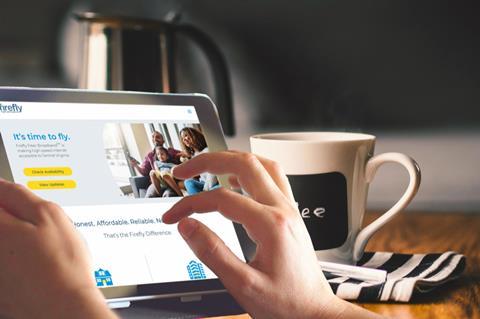 Reporting in the Indian media suggests Vi is looking for an out from Firefly Networks, the low-key public Wi-Fi joint venture the operator set up with rival Bharti Airtel back in 2015 (Vodafonewatch, #134).
The Hindu quotes Ravinder Takkar, Chief Executive of Vi, as saying that "I think we might potentially exit from the joint venture. At the moment, both companies are not investing much attention into the joint venture".
4G pricing curveball
Takkar did not specify Vi's options when it comes to offloading the 50% stake in Firefly, but further comments suggest it might not be too lucrative a prospect.
Firefly was set up when Indian operators were rolling out 3G networks but were more airwave-constrained. "There was very little 3G spectrum, and we were expecting a tsunami of data to come…", Takkar told the newspaper. "The whole idea behind it was to build a common JV to offload the data traffic onto local Wi-Fi networks".
These spectrum limitations have eased somewhat since 2015, thanks in part to auctions in 2016 and 2021, although take-up was held back by rights pricing, as well as consolidation of the market, including the Idea Cellular–Vodafone India merger that created Vi in 2018 (Vodafonewatch, #153).
The report further suggested India's 4G rollout — and associated cutthroat pricing of data, instigated by newcomer Reliance Jio — has muffled demand for the urban Wi-Fi projects Firefly was set up to help manage.
The JV's creation also came as Vodafone itself was in a much more enthusiastic mood regarding alternative connectivity options within urban settings in developing markets. It targeted roll out of tens of thousands of Wi-Fi access points and small cells within India and Africa as part of the Project Spring investment splurge it launched in 2013, following its exit from Verizon Wireless — although what came of these plans was never made clear.
Firefly has said little regarding its current performance or strategic ambitions, although has been mooting plans for expansion in the IoT and smart cities spaces. It says it has deployments in place in Bangalore, Mumbai, National Capital Region, and Pune, and names hospital group Fortis Healthcare, the Supreme Court of India, and Indira Gandhi International Airport among its list of partners/clients.
Cash on the way
Separately, reports indicated Vi was now less focused on divesting assets to raise funds, following recent progress by the indebted operator on financial re-engineering.
Citing Takkar, The Hindu report indicated that Vi has now cooled plans, flagged in 2021, for sales of fibre and data centre operations and fixed-wireless unit You Broadband, another quiet side business it inherited from Vodafone India (Vodafonewatch, #143).
Vi secured an INR 45bn (£462m/€545m) capital injection from existing shareholders Vodafone and Aditya Birla Group in March, and Takkar, speaking to The Economic Times, said a parallel issuance of a 33% stake to the government, in return for a reduction in fee interest payment dues, was close to completion. "We hear from the government and the right people that it's just around the corner", he said.
Beyond that, Vi continues to seek approximately INR 20bn in funding from external financiers, which is expected to be split between equity and debt.