Verizon Business CFO, and former senior figure at Vodafone, joins Caribbean operator.
Globetrotting exec replaces one-time BT Enterprise CFO (and fellow KPMG alumni) David Lomas.
Verizon Business, with new CEO in place, left with CFO vacancy.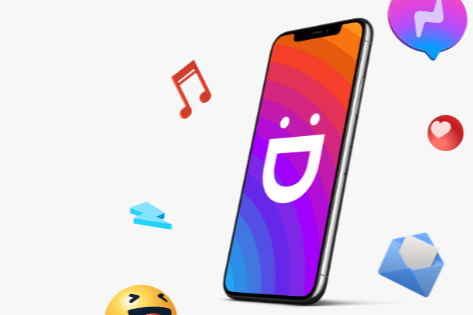 John Townsend, a one-time senior finance exec at Vodafone and representative at ex-US investment Verizon Wireless, is set to join Digicel Group as Chief Financial Officer.
He will replace former BT man David Lomas at the Caribbean operator.
Digicel Chief Executive Oliver Coughlan said that Townsend's "financial background, coupled with his extensive experience in telecoms, will serve him well" in the new role.
Townsend's replacement has not yet been named at Verizon Business, which only recently appointed a new CEO. Former Chief Revenue Officer Sowmyanarayan Sampath stepped up to lead the division in July.
Townsend started his career at consultancy KPMG before moving to Swedish mobile network operator Europolitan (before it was bought by Vodafone and later sold). In 2001, he was appointed CFO at what was then Vodafone Australia (which has since gone through two mergers), responsible for financial affairs at both the Australian operator and Vodafone's Fiji and New Zealand outposts (now both sold).
He returned to the UK as CFO for Vodafone's home market operating company in 2003, but perhaps his most high-profile job at Vodafone was in the Group-controlled CFO position at Verizon Wireless between 2005 and 2010: years when events were building up to its transformative exit from the US mobile operator in 2013 (Vodafonewatch, #117). The secondment at Verizon Wireless had appeared a stepping stone to bigger things at Vodafone, but although Townsend returned to Vodafone as CFO for Europe for two years, he then moved back to the USA to lead the financial affairs at an array of Verizon departments from 2013.
Adding to intertwining of his and Vodafone's past is that Digicel was itself a former affiliate of the Group's Partner Markets federation until a breakup over commercial terms in 2013 (Vodafonewatch, #110).
Lomas, like Townsend, started at KPMG before moving into telecoms. During two stints at BT, he held positions including CFO of the Group's Enterprise division and Vice-President for Operational Effectiveness at BT Global. He was later appointed CEO at BT Multi-Media, the Group's erstwhile IP telephony service provider. Lomas has not confirmed his next step.