Vodafone TowerCo signals its independence with first acquisition since its IPO in Frankfurt.
Vodafone Greece and Wind Hellas to remain anchor tenants of Greek TowerCo.
Rival OTE bides its time.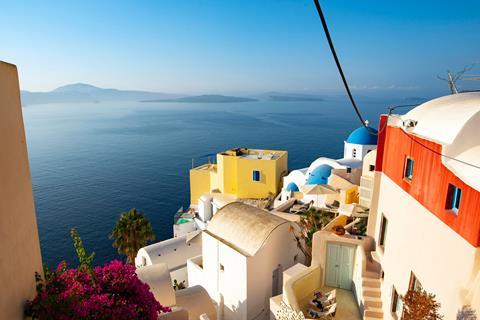 Vodafone's Vantage Towers now owns 100% of its Greek business after exercising a call option to buy the 38% it did not already own from partner Crystal Almond, the controlling shareholder of Wind Hellas.
Originally created in July 2020 as a 'passive' tower joint venture between Vodafone Greece and Wind Hellas, Vantage Towers Greece was initially 62%-owned by Vodafone, via Vantage Towers, after an agreed payment of €25m to Crystal Almond.
At the time, Crystal Almond granted Vantage Towers a call option, lasting until 31 December 2021, to acquire the remaining 38% of Vantage Towers Greece for €288m in cash, with the price increasing by 5% if the call option was not exercised by 1 July 2021. The call option was also designed to be automatically triggered once Vantage Towers announced an "intention to float" in relation to its planned initial public offering (IPO), which finally took place earlier this month.
Vivek Badrinath, Chief Executive of Vantage Towers, highlighted that the Greek business has "significant commitments from two of the leading Greek mobile operators", meaning Vodafone Greece and Wind Hellas.
It remains unclear whether or not rival operator OTE will also consider being a tenant of the local TowerCo, which has a portfolio of around 5,000 sites.
Charalampos Mazarakis, OTE's Chief Financial Officer, recently refused to be drawn on the matter despite frequent questions by analysts. During the operator's Q3 FY20 earnings call (transcribed by Seeking Alpha) in November 2020, Mazarakis said only that "this is an initiative of two competitors, and we need to see how this develops".
Independence Day
Notably, the transaction to take full ownership of the Greek TowerCo was announced by Vantage Towers rather than Vodafone, underlining the TowerCo's increased independence from the operator since completing its IPO in Frankfurt.
Badrinath had already emphasised that he "won't have Vodafone interfering in my life on operational and commercial decisions".
Shares in Vantage Towers began trading under the symbol 'VTWR' on 18 March 2021 after the TowerCo and Vodafone set the final offer price at €24 per share. The offering implied a market capitalisation of €12.1bn; Vodafone was expected to receive a total of €2.3bn from the placement of shares, including a €300m greenshoe (or over-allotment) option.
In a statement issued just ahead of the IPO, Vodafone GmbH indicated that it will hold 81.1% of the shares in Vantage Towers, "upon completion of the IPO and assuming full exercise of the greenshoe option".
Vantage Towers currently groups together around 82,000 macro sites in ten countries. Its biggest market is Germany, where it owns 19,400 macro sites, followed by Spain with 8,800 sites, Greece with 4,800, Czech Republic with 3,800, Portugal with 3,800, Romania with 2,300, Hungary with 1,900, and Ireland with 1,200. The TowerCo also includes Vodafone's share of the 22,100 sites held by Italian joint venture Infrastrutture Wireless Italiane (INWIT); and the 14,200 sites held by Cornerstone Telecommunications Infrastructure Limited, the passive network-sharing joint venture originally set up by Vodafone UK and Telefónica UK.
Vantage Towers Greece does not include the assets of Victus Networks, another infrastructure venture between Vodafone Greece and Wind Hellas. Victus was formed in 2014 and manages 2G and 3G sites (Vodafonewatch, #122 and passim).

Anne Morris is a freelance journalist, editor and translator. She has been working as a reporter and news analyst for TelcoTitans since 2016.