German startup looks to broaden out its telco cleantech client base after gathering up fresh round of funding.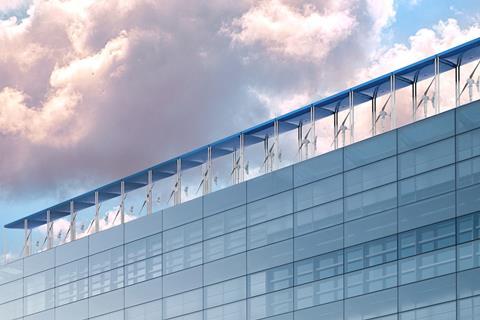 Vodafone cleantech partner MOWEA has brought in over €1m (£844,000) in crowdsourced funding aimed at widening adoption of its wind-powered micro-turbines on telecoms masts and other infrastructure.
The Germany-based startup, whose flagship deployment so far is with Vodafone infra spinoff Vantage Towers, has been running a capital raising exercise on Econeers, a sustainability-focused crowdfunding platform, with investors pledging just over €1.015m so far (Vodafonewatch, #208). The funds come in the form of qualified, subordinated debt made up of individual loans of at least €250.
The round was due to conclude on Friday but it appears MOWEA has extended it for another two months.
MOWEA's deal with Vantage, announced in January, covers roll out of about 750 of its mini-turbines on 52 Vantage sites, but has evident potential to extend further, especially considering the headaches TowerCos and mobile operators are experiencing over energy price inflation (Vodafonewatch, #203). Vivek Badrinath, Chief Executive of Vantage Towers, said at the time that "we have more than 82,000 towers in Europe. So, if the pilot project is a success, there is clear potential for the future expansion of the partnership".
With Vantage, MOWEA claims in its funding literature to have become the "first company in the world to install micro-wind turbines on cell towers certified by a leading telecommunications provider".
The startup has also secured a deal with Austrian motorway operator ASFINAG, set to see eight turbines placed on the 777m-long Europa Bridge south of Innsbruck, to power toll stations.
MOWEA began life after being spun out of Technische Universität Berlin, and formed ties with both Vodafone and Deutsche Telekom during the early stages of its setup as a business. It featured in Vodafone's UPLIFT accelerator programme and collaborated with DT's hubraum innovation and incubation unit as it worked to adapt its turbines for mobile masts and other telecoms sites (Deutsche Telekomwatch, #101; Vodafonewatch, #194). Ties with DT have since gone quiet, however, and the telco is now not listed as a partner on MOWEA's website. It previously raised about €500,000 in a Series-A funding round during 2018, according to Crunchbase.