TowerCo builds production speed and "optionality" by securing licence to outsource part of its site expansion work for Vodafone Germany.
Move comes amid inflation and supply chain disruption, as well as Vantage's go-to-market ramp-up in Germany.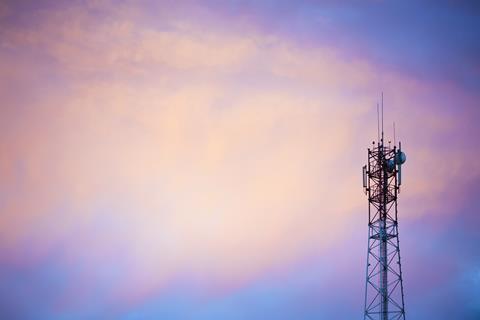 Vantage Towers, Vodafone's infrastructure spin-out, furthered its response to capacity pressures via a tweak to a site expansion deal with its parent in main market Germany.
In a note in Vantage's annual results release, published today, the TowerCo said it has secured leeway to outsource delivery of up to 1,200 of the sites it is constructing for Vodafone Germany.
The change covers about a fifth of a 5,500 add-on site footprint it agreed to install for the German OpCo by March 2026, under a build-to-suit arrangement formed when Vantage was spun out from Vodafone in 2020.
Vodafone's kit will now be deployed on other TowerCos' sites in these locations, subject to availability and agreements, Vantage indicated.
The switch saw an "adaptation of the built-to-suit programme" and the terms of Vantage's Master Services Agreement with Vodafone, according to the TowerCo.
It described the deal — essentially a capex-to-opex swap — as "neutral" to the net present value of the build-to-suit deal and Vantage's own mid-term targets, which include a goal to deliver mid-single-digit revenue growth and ramp up of margin into the "high fifties".
Pressure valve opened
Although management did not go into fine detail on the reasoning behind the revised plan, Vantage described it as offering "optionality" and a way to reduce capital intensity.
Vivek Badrinath, Chief Executive of Vantage, referenced the new arrangement as "less capital intensive [and] quicker". It "de-risks our rollout timings — so all good stuff", he added, while also highlighting "other aspects such as inflation". He stressed that it will continue to serve Vodafone Germany's requirements.
The move comes with Vantage seeking to build up its German clientele beyond Vodafone, and arrives only a few months after a reference deal win with German challenger operator 1&1, covering 3,800+ locations (Vodafonewatch, #202).
The infra player has also warned in recent months that its overall regional build-to-suit programme is being impacted by supply chain challenges, prompting a rejig to its production operations (Vodafonewatch, #204).
It reiterated today that its rollout had been "challenged by supply chain issues", while adding that "we expect these challenges to persist into FY22–23 [April 2022–March 2023] and to require continued management".
Nonetheless, while noting the ongoing pressures on construction, Vantage re-accelerated build-to-suit delivery as FY21–22 went on, delivering about 190 new sites in Q4 against 130 in Q3.
Telefónica upsold on 5G
Also contained within Vantage's results announcement was news of a three-year 5G passive infra upgrade deal with Telefónica España, covering more than 1,500 existing sites. "Vantage Towers will modify the infrastructure to host 5G equipment where Telefónica already uses previous technologies", Vantage noted.
Badrinath described the tie-up as "very interesting" and a signal of "steady rollout of 5G" in Europe.
Vantage Towers Spain, the business's local unit, accounts for about 8,700 of the provider's 45,700 European macro site network. It competes with American Tower, which picked up 11,300 Spanish sites through a multi-country acquisition of assets from Telxius, Telefónica's infrastructure offshoot, in 2021. Madrid-based Cellnex says it has more than 10,000 sites in its home market, built over time on in-house buildout and acquisitions from Orange Spain, MÁSMÓVIL, and Telefónica.
Germany is Vantage's largest market by far, with 19,400 sites.