Turn-of-the-year movements across Vodafone's Europe businesses.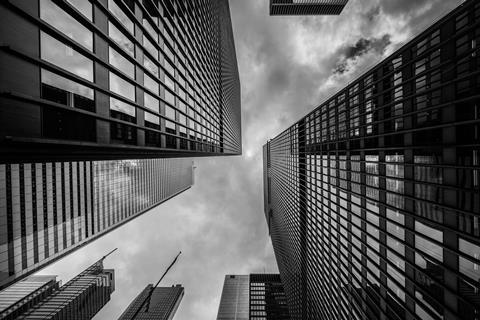 Company

Executive

Activity

Details

Source: Vodafone; various.

Europe Region

Viktoria Korabelnikova

Appointment

Vodafone Czech Republic hired Viktoria Korabelnikova as Head of IoT Sales & Business Development. Korabelnikova joins from enterprise software provider Micro Focus, where she was Regional Software Maintenance Sales Manager for Central & Eastern Europe (CEE), Russia & Israel.

Vodafone Czech Republic

Vodafone Germany

Carlos
Santos

Departure

Carlos Santos, Manager of Product Development for Cable Devices at Vodafone Germany (VfD), left to become Technical Director for Broadband & Video at South Korean set-top box producer Kaonmedia. His exit comes despite the looming, large-scale migration of VfD's Unitymedia customer base to the Group's Vodafone TV platform (Vodafonewatch, #181).

Maurice Schrijnemakers

New role

Maurice Schrijnemakers, Finance Director for the Consumer Business Unit at VfD, changed remit to become Director of Business Intelligence, Analytics & Digitalisation.

Vodafone Greece

Iasonas Antonopoulos

New role

Iasonas Antonopoulos, Head of Digital at Vodafone Greece, was promoted to the role of Digital Transformation Officer.

Vodafone Hungary

Noemi
Pezsa

Appointment

Vodafone Hungary appointed Noemi Pezsa as Head of Supply Chain Management. Pezsa joins from Swiss pharmaceuticals producer Novartis, where she was Head of Procurement for the CEE region.

Vodafone Ireland

Ciaran
Barrett

New role

Ciaran Barrett, Head of Consumer Segments at Vodafone Ireland, was promoted to the post of Director of Commercial Operations.

Vodafone Italy

Marta
Frascaroli

New role

Marta Frascaroli was appointed Head of Technology for Vodafone Italy's (VfIt) sub-brand ho. He was previously Manager of IT Solutions at VfIt.

Vodafone Romania

Sibaji
Biswas

Departure

Sibaji Biswas, Chief Financial Officer at Vodafone Romania (VfR), returned to his native India to join custom research and manufacturing group Syngene International in the same role.

Biswas, who transferred from Vodafone Idea to VfR in 2017, had been expected to lead VfR's Finance function following its absorption of UPC Romania in July 2019, but the OpCo subsequently announced he was being replaced by Marius Corcoman (Vodafonewatch, #180).

Vodafone UK

Jade
Knight

Departure

Jade Knight, Senior Manager of Senior Partnerships at VfUK, left to become Head of Partner Deployment at the Mobile Broadband Network joint venture of rivals EE and Three UK.