Drafted ICASA policy document suggests 2G shuttering in 2024, with 3G to follow in 2025.
Regulator could yet face opposition, with 2G and 3G devices remaining popular in South Africa.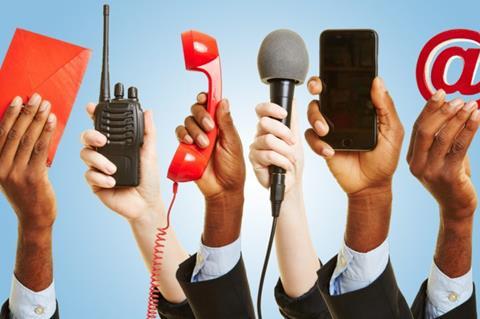 Independent Communications Authority of South Africa (ICASA) confirmed a proposal to sunset 2G and 3G networks in the country by April 2025.
A phased shutdown, outlined in a drafted policy document, would see the 2G network removed entirely by 30 June 2024, with 3G to follow by 30 March 2025, causing "minimal disruption", according to ICASA. The regulator assured that the timeline is not set in stone and will be "continuously reviewed".
The phasing process would commence earlier, however, with a proposed "prohibition of the licensing of 2G devices" as soon as 30 June 2023.
In an official statement confirming ICASA's proposal, the regulator stated the radio frequency spectrum is a "finite natural resource that is vital to the growth of South Africa's digital economy and communication infrastructure".
" The policy seeks to promote equity and fair allocation to contribute towards the transformation of the sector and accessibility of digital connectivity even in outlying parts of the country. "

ICASA.
Proposed dates for phased shutdown of 2G and 3G
Date
2G
3G
Source: ICASA.

30 June 2023

Prohibit licensing devices

31 December 2023

Prohibit new connections and device activations

31 March 2024

Shutdown of services

Prohibit licensing devices

30 June 2024

Shutdown of networks

30 September 2024

Prohibit new connections and device activations

31 December 2024

Shutdown of services

30 March 2025

Shutdown of networks
The move comes as South Africa looks to accelerate the switch to 5G services, six months after a long-delayed 5G spectrum auction was held in March. ICASA's plan may yet face opposition, however, with lower-cost 2G and 3G devices seemingly having retained their popularity in the country.
The South African press speculates that Vodacom, along with rival MTN, is likely to face issues due to its reliance on legacy networks.
In 2019, Vodacom outlined plans to turn off its 2G network by 2023, before its 3G network by 2024. However, as recently as March 2022, TechCentral reported that while Telkom has switched off the majority of its 2G network, MTN and Vodacom still have "millions" of users on theirs.
The newly-formed Association of Communication and Technology – made up of the 'big six' network and infrastructure providers Cell C, Liquid, MTN, Rain, Telkom, and Vodacom — is yet to comment on the proposal.