Kenyan operator to expand Vodafone's Africa test-ground for open solutions.
Project gearing is more towards core and backhaul than RAN.
Scale and efficiency gains highlighted.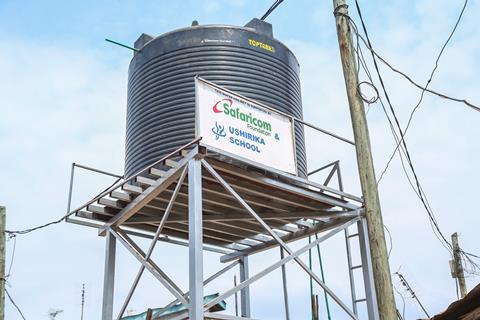 Safaricom became the latest Vodafone business to highlight it is stepping into the realm of network disaggregation, kicking off an assessment of prospective service and technology partners.
A request for information (RFI) put out by the Kenyan operator earlier this month indicated it is looking to bring solutions based on unbundled hardware and software into its backhaul, data centre, and access infrastructure (although with an apparent greater onus on fibre/GPON than radio).
Following the RFI, Safaricom plans to work with validated suppliers on a proof-of-concept, before moving to the request-for-proposals stage.
The operator — which has not previously highlighted any prep work on disaggregation — emphasised interest in the scale and efficiency benefits typically associated with open network kit, and sees the project as a springboard towards more widespread adoption of software-defined networking (SDN) technology within its infrastructure, increasing flexibility and speed.
Areas it is focused on include connectivity elements within data centres (east-west and north-south), cell site gateways and aggregation routers to support IP backhaul, and optical line terminals to enable a decoupled xPON solution "roadmap".
Solution providers must have "SDN-ready" technology and show they have had their systems validated by industry organisations such as the Open Compute Project, Linux Foundation, Open Networking Foundation, or Telecom Infra Project (TIP), the RFI stipulated.
Not a short-term play
Safaricom did not provide a timeline for the overall plan, and as elsewhere in Vodafone, it does not appear that disaggregated network technology will have a major early role in enabling the operator's next-generation mobile services.
Safaricom recently suggested it was working towards a 5G debut later in 2020, and name-checked 5G prep as a factor in recent infrastructure deals with Nokia on GPON and Aviat Networks on multi‑band microwave backhaul (Vodafonewatch, #188). As well as being a long-time Safaricom partner, Aviat is one of the vendors working alongside Vodafone, and others, within TIP's Disaggregated Cell Site Gateway Project Group.
Vodafone has previously flagged rural access in African and other developing markets as a key initial use‑case for open and disaggregated network kit, trialling open RAN systems in Democratic Republic of Congo, Ghana, India, Mozambique, South Africa, and Turkey (Vodafonewatch, #187 and passim).
Nonetheless, as acknowledged by Vodafone, there remain significant barriers to wider scale deployment of disaggregated kits, including around culture, organisation, and cost.
Vodafone OpenRAN commercial field trials and deployments, where publicised
Market
Technology
Supplier
Notes: * Trial ongoing as of July 2020.
** Vodafonewatch unable to determine partner identity.
Does not include lab test programme in South Africa or deployments of associated Open CrowdCell solution for urban centres, deployed in Spain, Turkey, and the UK, and supported by Lime Microsystems.
Sources: Vodafone presentations; various.

Democratic Republic of Congo *

2G, 3G, 4G

Parallel Wireless

Ghana **

3G, 4G

–

India

4G

Mavenir

Ireland *

2G, 3G, 4G

Parallel Wireless

Mozambique *

4G

Mavenir

Turkey *

2G, 3G, 4G

Parallel Wireless

UK *

3G, 4G

Mavenir