OpCo looks set to stick with existing partners for new network.
Launch appears on track as STE builds up a head of steam.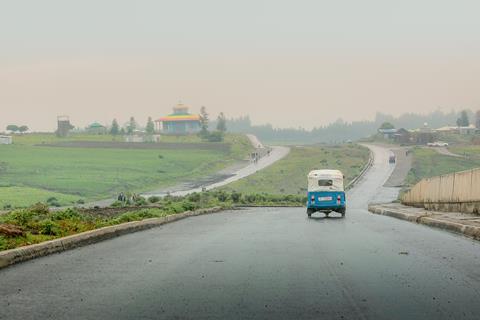 Safaricom signalled that it intends to stick with network partners Huawei Technologies and Nokia in Ethiopia when it brings services to the country, expected in the first half of 2022 (Vodafonewatch, #201 and passim).
New OpCo Safaricom Telecommunications Ethiopia (STE) advertised this week for a Technical Officer — Telecom Implementation, noting that "experience in Nokia/Huawei telecom equipment is an added advantage".
Among other aspects, the role involves the "supervision of vendors and subcontractors in installation, commissioning, and integration of BSS/microwave/transmission, and power equipment into the network".
Within the South African Group, Vodacom South Africa and Vodacom Tanzania — the two largest majority-owned OpCos — have most ostensibly been tied with Nokia when it comes to mobile network rollout. However, Safaricom, which is now controlled by Vodacom but is still only an "associate" of the Group, has also been an enthusiastic Huawei partner, recruiting the vendor on a series of mobile and wireline infrastructure (backbone and access) projects over recent years (Vodafonewatch, #174 and passim). The Kenyan OpCo is also said to be rolling out 5G infrastructure in partnership with Huawei and Nokia (which are supplying the radio access network equipment), alongside US-based Aviat Networks, which was contracted in 2020 to provide backhaul kit (Vodafonewatch, #188).
STE's launch still appears to be on track despite the confusion caused when Ethiopia's telecoms regulator delayed its contest for a third telecoms licence in December 2021 (Vodafonewatch, #202). Last year, the consortium behind STE made a successful $850m (£626m/€751m) bid to win Ethiopia's second telecoms licence (Vodafonewatch, #196). In February 2022, STE tweeted that it was "recruiting Ethiopians across all functions including Technology". The OpCo also flagged that Andarge Kabtimer, Chief Sales and Distribution Officer, and Charles Wanjohi, Chief Consumer Business Officer, were leading site visits in Dire Dawa and that the first mobile sites were being completed.
STE, along with m-money service M-PESA, is expected to launch in April or May 2022 and has been issuing its own tenders as it prepares infrastructure, operations, and services. In late-January, it announced a $100m investment in its first Ethiopian data centre in Addis Ababa, the country's capital.
As well as M-PESA, Safaricom has also signalled plans to extend its growing DigiFarm business to Ethiopia when it brings services to the country (Vodafonewatch, #201 and passim). Other platforms STE has indicated it will bring into its portfolio include: Vodacom Group's Mezzanine (which offers networked digital solutions for businesses, including farmers) and CONNECTU (zero-rated access to basic web content); Safaricom's Eneza (learning); and Vodafone's Connected Education (digital tools for schools).
In addition, the Safaricom-backed ride-hailing app Little Cab — which aims to rival Uber — recently launched its operations in Ethiopian capital Addis Ababa following considerable delays due to COVID-19.

Anne Morris is a freelance journalist, editor and translator. She has been working as a reporter and news analyst for TelcoTitans since 2016.