Safaricom blocked from operating fintech service in Ethiopia, potentially making case for entry shakier, but operator reaffirms Ethiopian commitment and intention to enter bidding war.
ECA offers spectrum auction update, amid escalating regional conflict.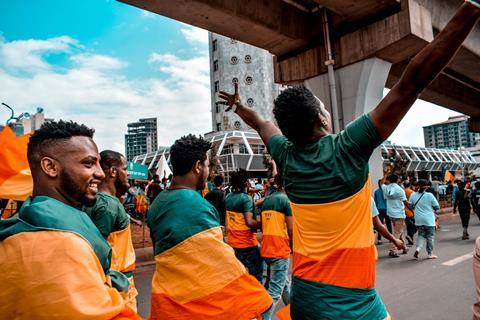 Safaricom's Chief Executive (CEO) Peter Ndegwa gave a strong indication that the Global Partnership for Ethiopia consortium — led by Safaricom, alongside Vodacom and Vodafone — will be among bidders for a mobile licence in Ethiopia, even if it is unable in the short term to extend its flagship mobile money platform M‑PESA into the country.
The Ethiopian Communications Authority (ECA) is opening the market to two new mobile competitors— part of the Ethiopian government's drive for an economic boost through "liberalisation and privatisation" of its telecoms sector. However, Reuters reported that Eyob Tekalign Tolina, State Minister of Ethiopia's Ministry of Finance, had recently confirmed this will not extend to mobile financial services, as the Kenyan operator had originally hoped.
A report in Business Daily suggested the consortium may devalue its bid, given an Ethiopian law stipulating that only "locally owned non‑financial institutions" are allowed to operate mobile m‑transfer systems in the country.
The message from Ndegwa during Safaricom's latest earnings call, held in early-November 2020, was clear: Ethiopia is a "long‑term play" for Safaricom, and the operator's hope, he continued, is that "if we went in with a pure telecom licence… a mobile money licence would then be allowed within the relative short period of time". "Long term, we believe we will get an appropriate return if we combine a telecom operation with a mobile money operation", he added.
Shameel Joosub, Vodacom Group CEO, indicated in November 2020 that Safaricom will lead the Global Partnership for Ethiopia consortium with a 51% stake, while Vodacom will take a "small direct minority position of around 5%", and the remainder is to be divided between "strategic financial investors". He added that the operator may "potentially increase our stake a couple of years into the, let's say, into the launch… giving Safaricom additional exposure to more growth areas" in the meantime.
Questions over the licence's appeal to Safaricom and partners are understandable, given what appears a marked shift in the consortium's approach from when it submitted an expression of interest in the Ethiopian mobile licence auction in June (Vodafonewatch, #187). Speaking on an earnings call in July, Ndegwa said that "a licence that doesn't include a mobile money licence will significantly reduce the level of profitability", and would thus force the Global Partnership to reduce its bid.
Should the consortium withdraw from the bidding, or fail, it is unclear whether or not Safaricom could revisit the idea of offering M-PESA in Ethiopia via a local partnership, as had been previously mooted (Vodafonewatch, #186).
Clarity given on auction timing
The ECA delivered an update on the auction timeline for the two "nationwide full‑service telecommunications licences" in late‑November 2020, announcing that interested parties needed to submit a Request for Proposal before 10 December 2020, and then have until 5 March 2021 to submit bids. Tolina also looked to alleviate concerns over the ongoing regional conflict in the Horn of Africa, something which had sparked media speculation that a mass exodus of prospective investors in Ethiopia was on the horizon.
Although Joosub has said the Group is carefully "monitoring the situation on the ground, given the recent developments", he did not indicate if the Safaricom‑led consortium was considering withdrawing from proceedings.
Axian Group, Etisalat, Liquid Telecom, MTN Group, Orange, Saudi Telecom Company, and Telkom South Africa are among the other eleven parties that are understood to have submitted Expressions of Interest in June 2020.
Too good to miss out
Speaking to local media outlet The East African in early‑November 2020, Safaricom's Chairman Michael Joseph reiterated the operator's desire to enter the Ethiopian market, as the second-most populous country in Africa with a reported mobile penetration rate of 45%.
"We are ready to go and we are waiting for the Request for Proposal. "

— Joseph.
Joseph added that the operator was willing to abide by the conditions set out by the Ethiopian government for new entrants, which include prohibiting new entrants from investing in telecoms infrastructure such as base stations and towers.
Ndegwa, moreover, described Ethiopia as Safaricom's "primary focus" for international expansion, given the "revenue opportunity, but also the operational capacity that will be required for us to be able to bring it to life". Expansion in east Africa has been a longstanding ambition for the Kenyan operator (Vodafonewatch, passim).
The government currently holds a monopoly in the sector via its ownership of Ethio Telecom — which claims to serve 44.5 million mobile and nearly one million fixed‑line customers — but, as part of its open market incentive, ECA has also announced its intention to make a 45% stake in Ethio available to private investors.

Sam Patterson is a Staff Reporter for TelcoTitans, contributing telecoms news analysis since September 2020 as part of the TelcoTitans Editorial team.