Kenyan operator taps old friend Aviat Networks for 5G backhaul as the country preps for commercial 5G rollout.
Nokia's Gigabit Passive Optical Networking will be deployed to combat increased bandwidth demands in the country.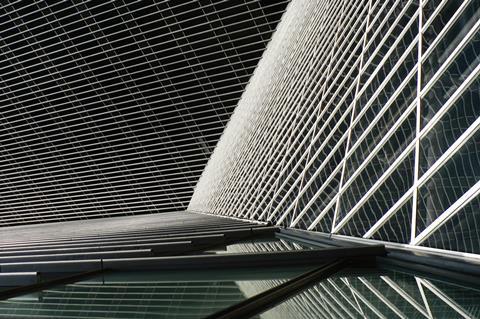 Safaricom looked to be tooling up for a 5G launch with the recruitment of Aviat Networks and Nokia on infrastructure upgrades.
US‑based Aviat is to provide Safaricom with a backhaul upgrade via its WTM 4800 multi‑band radio platform. The single‑box solution is said to be a multi‑band offering enabling traffic to be offloaded from traditional microwave spectrum (at 6GHz–42GHz) to E‑band (70GHz–80GHz) airwaves.
Safaricom's relationship with Aviat stretches back several years, with the operator highlighting a "multi‑year" microwave backhaul engagement back in 2014. Its 4G launch was underpinned by a combination of Aviat backhaul and Nokia mobile core and radio equipment, among other solutions (Vodafonewatch, #132 and #134). Aviat participates alongside Vodafone in the Disaggregated Cell Site Gateway Project Group within the Telecom Infra Project. BT, Orange, Telefónica, and TIM Brasil are among other participants.
Nokia, meanwhile, is to deploy Gigabit Passive Optical Networking (GPON) technology in Safaricom's network, ostensibly in response to growing bandwidth demands. A surge in data consumption during recent months was said to have prompted the deployment, with Nokia's GPON solution set to deliver capacity and reliability, as well as readying Safaricom networks for 5G.
James Maitai, Director of Networks at Safaricom, said that deploying Nokia's GPON solution will enable better cost management and "derive even more value from our significant wireline investment".
"Nokia has demonstrated a product roadmap that will meet our existing GPON and future XGS‑PON technology demands, coupled with a software offering that will aid in more complete automation of provisioning of customer services."

— Maitai.
Estimates put internet usage in Kenya during March 2020 up 300% year‑on‑year. The country's Communications Authority noted that changes to bandwidth demand and traffic increases will be "more evident" in the quarter just past (April 2020–June 2020), as the "manner of conducting business has changed drastically owing to the COVID‑19 outbreak".
5G in works, although vendor choice and exact timeframe unclear
The purchase of Aviat solutions was specifically framed as "for 5G backhaul" by the vendor, suggesting Safaricom is working towards a release of 5G in fairly short order. The operator has not yet officially confirmed its 5G roadmap, but recently indicated it is working towards a launch later in 2020. It is also yet to announce its core and radio network suppliers for 5G, including whether they will include Huawei. The OpCo has flagged multiple engagements with Huawei in the last few years and highlighted 5G testing with the Chinese vendor back in 2016 (Vodafonewatch, #150).