Michael Joseph steps down to director role to enable greater focus on "crucial" early years in Ethiopia.
John Ngumi takes vacant chairmanship.
Sitho Mdlalose completes pivot to Vodacom South Africa.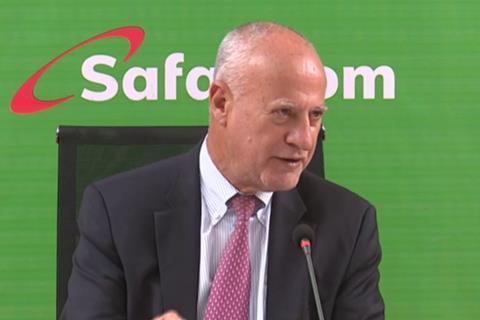 Safaricom named John Ngumi Chairman of the Board, replacing the long-serving Michael Joseph. Joseph remains at the business in a Board Director role. The change is subject to regulatory approval.
Squad rotation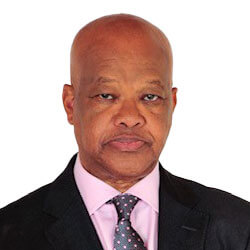 Investment banker Ngumi, described by Safaricom as "one of Kenya's most celebrated bankers", also brings experience in the regulatory field. He was a Board Director at the Communications Commission of Kenya (now Communications Authority of Kenya), which oversees the country's telecommunications market.
He has previously held chairman roles at Konza Technopolis Development Authority and Kenya Pipeline Company. He is currently Chair of the Industrial & Commercial Development Corporation, and sits on the Board of Kenya Airways, at which Joseph was handed a third term as Chairman just last month.
Joseph is a Safaricom stalwart, and remains on the Board as a Director, albeit now said to focus more on the Ethiopian venture. He had two terms as chief executive of the Kenyan operator: ten years from 2000, and then a caretaker stint after the death of Bob Collymore in 2019. In 2020, he was named Chairman to support the transition to a new CEO, Peter Ndegwa, and maintain the growth of the then-fledgling M-PESA financial services proposition (Vodafonewatch, #188).
Speaking to Amboko Julians of the World Bank, Joseph said he wants to make sure Safaricom's "first international foray" in Ethiopia is a success. "As Chairman of Safaricom, I spent quite a lot of time in Ethiopia, but, as Chairman, you are somewhat restricted in how much free time you can give. So I thought this is the right time as we come up to the crucial launch of our operations in Ethiopia".
Ngumi's entrance followed the recent appointment of Michael Mutiga as Chief Business Development & Strategy Officer, tasked with leading Safaricom's asset optimisation, funding strategy, and M&A. Mutiga and Ngumi both share investment banking backgrounds, but Joseph said this was purely coincidental and does not reflect a shift of the business towards financial advisory services.
" Bringing John [Ngumi] into the company is not purely for his banking experience, but for his overall experience in corporates, in dealing with difficult companies… John will bring some other general experience as a seasoned veteran to head Safaricom. John is well regarded in the corporate world, the banking world, and also in the public world, and that's important for Safaricom. "

Joseph.
Exits elsewhere
The chair swap coincided with the resignation of Sitho Mdlalose from the Board of Directors. Mdlalose has held a number of senior roles across Vodacom's footprint in recent years, most recently as Managing Director for Vodacom Tanzania. In July 2022, he moved to Vodacom South Africa, where he replaced outgoing Managing Director Balesh Sharma.
Given that Joseph is stepping down to a director role, the Safaricom board remains the same size.
"We've had some movement on the board but it remains very strong", Joseph told shareholders, adding that "the company is capable hands".